Creating Businesses Out of Trends: The Case of Fantasy Sports
November 1st, 2016
|
It's football season. The couch is filled, beer bottles are spread out on the coffee table, and people are wearing colorful jerseys with the number of their favorite player in bold. Football has long dominated the airwaves with approximately 20.25 million viewers tuning in to a game on their televisions each week. However, not everyone is simply rooting for their favorite team anymore. Nowadays, one of the key reasons why people are watching live football games is because they are part of a fantasy league.
Fantasy sports like fantasy football are online games where participants assemble virtual teams made up of real athletes in a professional sport. These fantasy teams compete based on the statistical performance of the players in real life games. In other words, when the important players from a person's fantasy team are playing, they'll be more invested and inclined to watch the game.
Especially in this digital age, identifying and exploiting trends is important for businesses to grow. It is important for businesses and entrepreneurs to look for commonalities among people and try to use them to their advantage. There is no greater example of this than that of fantasy sports, namely fantasy football.
According to the Fantasy Sports Trade Association (FSTA), 64% of fantasy players watch more live sports because of fantasy leagues, while 61% read more about sports for that same reason. These numbers may seem insignificant until one looks at the amount of people who actually play in fantasy leagues. FSTA puts that number at around 57.4 million as of 2016. This accounts
for over 17% of the U.S population.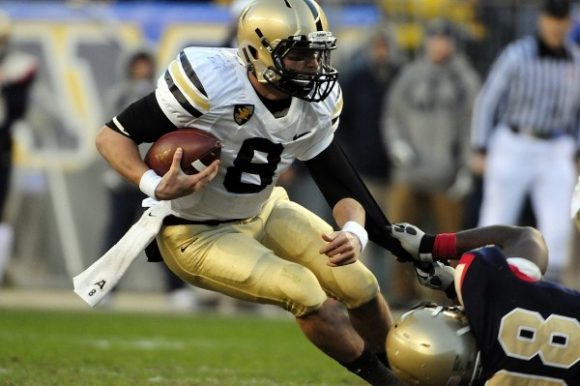 From Humble Beginnings to a Meteoric Rise
Over time, the rules of the competition began to spread. Many people began to carryover the idea from Rotisserie Baseball and apply it to other sports such as NASCAR, basketball, and most importantly football. Football currently makes up 37% of fantasy teams, more than twice the percentage of any other sport. While word-of-mouth had allowed fantasy sports to get their initial start, the world of fantasy sports was not always the juggernaut industry that it is today.
In fact, it is widely believed that it started in the 1960s by a group of friends sharing a meal at La Rotisserie Francaise. During the meal, baseball dominated the conversation to the point where they were mapping games out on a napkin. The idea was that they would each "own" a team made up of 23 MLB players. Their success would be determined by how well the players played on and off the field. This caused factors such as play-time to affect how well they did in the competition. They decided to call it Rotisserie Baseball.
The one factor that led to their swift rise to the public consciousness: the Internet.
According to the FSTA, fantasy sports players totaled only 500,000 in 1988. This number rose to nearly 15.2 million in 2003, and had more than doubled by 2010. While the rise of the Internet obviously influenced the rise of fantasy sports, the creation of social media allowed fantasy sports to truly explode. This has allowed Daily Fantasy Sites (DFS) to rise and give players the opportunity to bet against others all over the world.
The Economic and Cultural Impact of Fantasy Sports
The economic impact of fantasy sports is a bit of a mixed bag. On a positive note, the economic impact of fantasy sports is estimated to be around 2 billion dollars. This is said to put the industry on par with huge companies such as Burger King, Foster Farms, and Mary Kay. Most of the money is said to come from advertising. However, fantasy sports is also estimated to have cost companies 13.4 billion dollars in lost work output, according to the consulting firm Challenger, Gray & Christmas.
The idea of fantasy sports has also managed to transcend beyond the realm of sports. In the 2016 presidential elections there are organizations such as Pivit that allow people to bet on who will win the presidential elections, by how many electoral votes, and certain impacts such as what party may win certain House and Senate seats. The rules that are set by Pivit are extremely similar to those set in a fantasy sports league. One of the key differences though is that people do not currently bet money, however they are allowed to score points that will let them win prizes.
Furthermore, fantasy sports have their own legal implications. As of right now, fantasy sports are not considered gambling. However, over the years the idea of a fantasy league has been closely tied with gambling and there are proponents that believe sports gambling should be made legal. In 2014, NBA Commissioner Adam Silver wrote an opinion piece in the New York Times calling for the government to legalize and regulate sports gambling. According to Heitner of Forbes, this idea would be a strong economic opportunity, citing U.K's legalization of gambling allows the industry to generate $9.6 billion (after conversion) which makes up 0.5% of the U.K's GDP.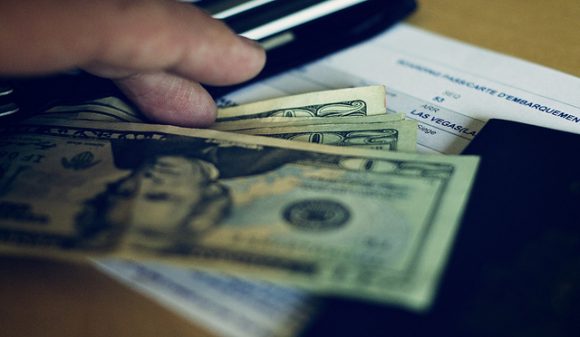 How to be Successful at Fantasy Sports Leagues
It is important to note that there is no secret formula to winning money at fantasy sports leagues. However, there are some trends that can be followed.
At the end of the day though, utilizing statistics is only taking the trends that are in front of you and exploiting them for your benefit. This is something that DFS' do and something that you can utilize for your business.
Whether through watching the news, setting up Google alerts, or simply following trending topics on Twitter, a business should stay on top of emerging trends to determine how to best grow their business. These ideas allow businesses to see what the users like and what they don't like.
The best thing for an entrepreneur to remember is to take an existing trend and try to spin it in a new and different way. This technique will allow the business to grow organically and be sustainable for a longer period of time. DFS' were not successful because they used the same model as other fantasy sports leagues. They were successful because they applied those same principles to the Internet and allowed everyone to play against one another. Watching for trends can allow a company to find the next big thing and help it explode just like enthusiasts helped fantasy football explode.
Do you have a great business idea and need help exploiting trends to make it work? We're here to help! Media Genesis provides consulting services to all of our client partners which include online marketing, web development, user interaction, and much more to help you create a forward thinking strategy. Give us a call at 249.687.7888 or email us at inquiry@mediag.com for more information.