MG Company Picnic
July 29th, 2016
|
Last month, we held our 10th annual company picnic to kick off the summer! Our company picnic is a great time to get out of the office, play a few games, and spend quality time with one another.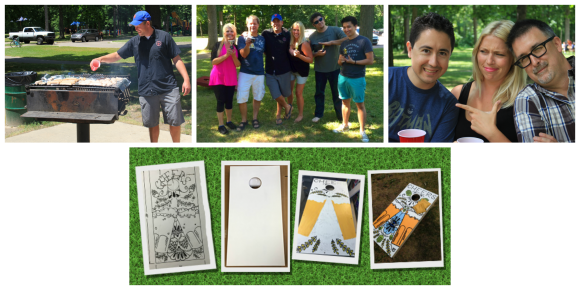 Every year, we design a challenge to test our skills and to promote healthy competition within the team. In past years we've played wiffle ball, kick ball, and volleyball. This year, the MG team chose to hold a cornhole tournament. Our design team gave the cornhole boards the MG touch and hand painted each one.
The annual picnic is an opportunity to share personal stories and learn more about a coworker's special talent or hobby, but most of all it is the perfect time to have fun as a team and build stronger relationships.
Media Genesis has grown quite a bit in the past 20 years. Check out some of our photos from this year's company picnic below.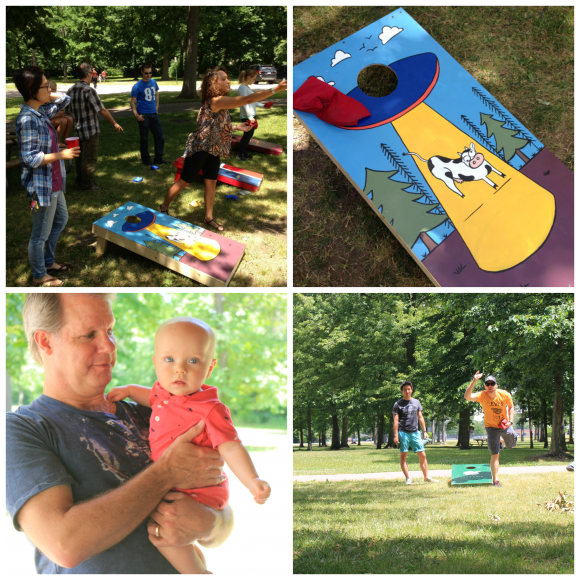 Can't get enough of MG? See how far we've come on our road to making a difference in the digital space!