An Insider Perspective: My Summer at MediaG
About Me
Hey there! My name's Julia and as you may have guessed from the title, I interned at Media Genesis this summer. I worked as a project manager and learned a lot from the people around me, while also getting my hands dirty with projects of my own.
I'm a born-and-raised Michigander, but for the past two years I've lived in Washington, D.C. where I go to school at Georgetown University (Hoya Saxa!). I'm a rising junior working toward a double major in International Business and Marketing, with a minor in German and a concentration in Psychology.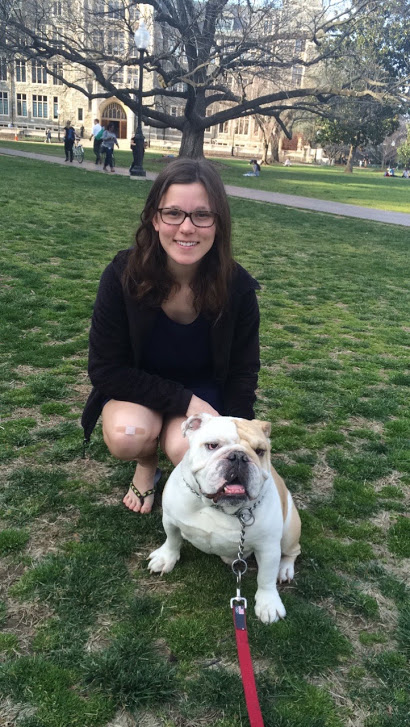 In my free time you can find me going for a run outside (luckily Metro Detroit and D.C. both have great trails) or planning my next trip overseas. In fact, when I was in high school I lived and studied in Versailles, France for a year and in Germany for a month. Since then, I've been in love with Europe and take every opportunity to practice my language skills and go back to visit.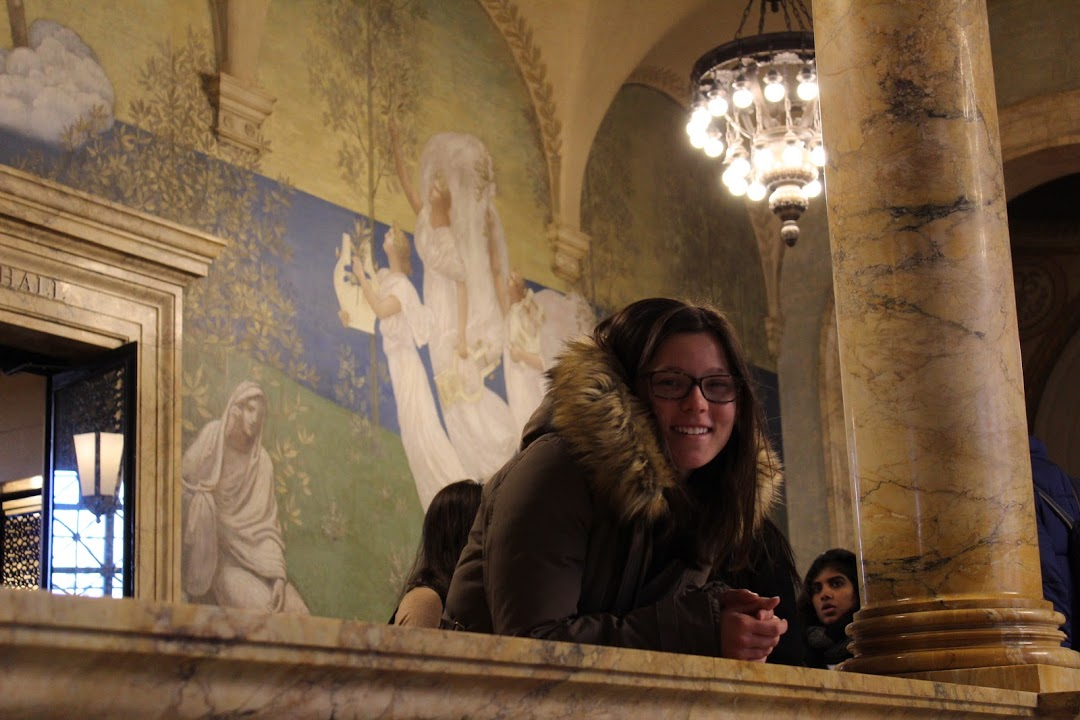 Now that you know a bit about who I am, let's get down to business and talk about my time at Media Genesis.
Why MediaG
As a Michigan native, I was dying to come back home and spend the summer in the Mitten. After countless hours of sifting through bland and regurgitated intern descriptions, I felt a huge amount of relief when I came across Media Genesis (MG). A quick phone conversation made it clear that at MG I'd be given responsibility, and not be treated like "that intern over there."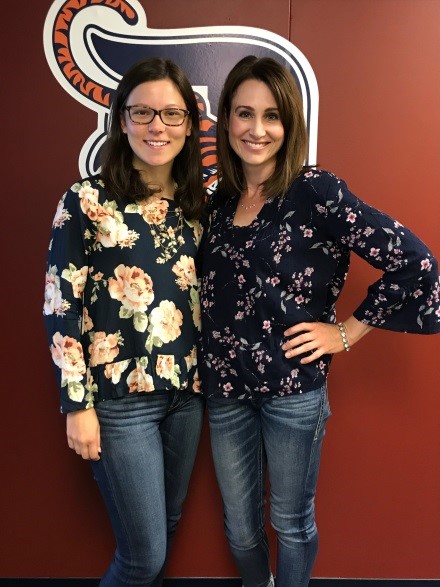 When I visited the Media Genesis office for the first time, I met several project managers who shared a plethora of projects they'd been a part of. I loved the dynamic atmosphere and immediately knew the company and scope of work would be a great fit for me. The internship applied perfectly to my marketing major and let me put into practice what I had learned at Georgetown.
In addition to the opportunity for professional growth, I was drawn to the incredible commitment to diversity at Media Genesis. Antoine, MG's President, shared stories of the French cities where we both had lived at different points in time. I met the group of international interns who are part of MG's 15-year long program that sponsors foreign professionals. I also learned about projects Media Genesis had completed for international entities like the United Nations. To put it simply, I loved that MG embraced a diverse work environment and had such a broad international reach.
What I Did
During my three months at Media Genesis, I was a part of a variety of projects. My largest project was a summer-long endeavor to revitalize and enhance the company case studies. I researched, fact checked, added new information, and managed the transition from the old template to the newly-designed one. With seven different case studies to oversee, each at a different stage in the revision process, this project tested my ability to stay organized and clearly inform others of my progress.
In addition to writing for the case studies, I wrote articles for MG's monthly newsletter and daily social media posts. The newsletter and social posts were some of my favorite activities at MG. Not only is it an impressive experience that employers value, but I loved seeing posts that I had written out on the internet for the public to read. I became familiar with tools like Hootsuite and experienced the struggle of trying to post a gif on social media. Now I feel confident in my ability to assess a company's voice, audience, and media strategy.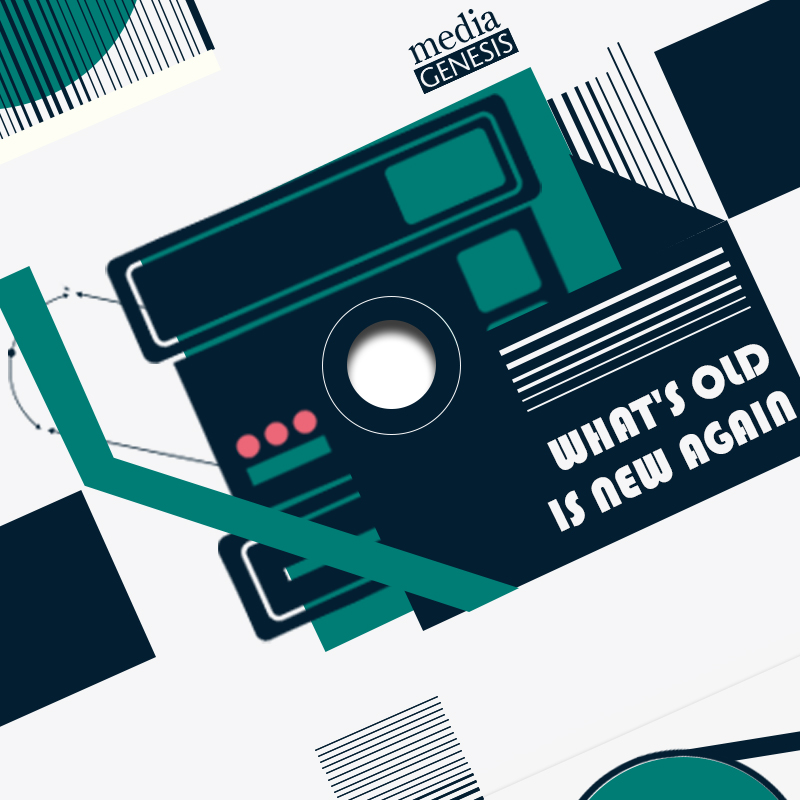 Another major aspect of my internship involved more technically-focused projects. I sat in on Content Management System (CMS), Google AdWords, and Google Analytics trainings and once I felt comfortable with the platforms, I began producing monthly AdWords and Analytics reports for clients. I also learned best practices for Search Engine Optimization and wrote titles and descriptions for websites.
Along with working on client-facing projects with other project managers, I was able to serve as a secondary point of contact for setting up ad campaigns with clients.I built the ad campaigns, researched keywords, and monitored the campaign's successes.
What I'll Take With Me
By far the most valuable skills I learned at MG are efficient communication and task management. Producing a great piece of writing or managing a successful ad campaign is one thing, but doing so while managing several other projects each with their own budgets and deadlines is another. Interning at MG was the first time I was faced with budget constraints, so prioritizing tasks, finishing them at high quality, and doing so in an effective manner was essential.
This also meant knowing how to convey these priorities to other project managers, designers, and developers within MG. Each individual brings their own expertise and background to their job, so it takes practice as a project manager to harmonize these talents and direct them toward a common goal. This internal style of communication is distinct from client communication, which focuses more on providing updates, answering questions, and managing expectations.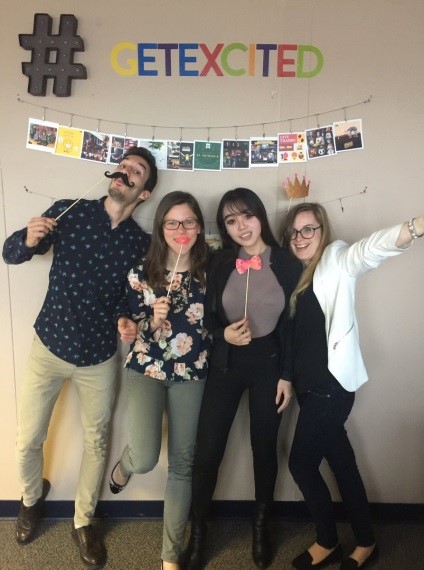 My favorite part about interning at MG is the incredible people who work there. From the first day, I felt comfortable with my coworkers who encouraged me to ask questions, get involved, and learn as much as possible. I quickly formed rewarding relationships and joined in on all the company activities like t-shirt tie-dye, pizza parties, and Mario Kart battles. When I told my friends from school about the relationships I formed at work and all the activities and experiences I had, they didn't believe me at first. They liked their internships, but didn't feel nearly as connected to their workplace as I did with MG.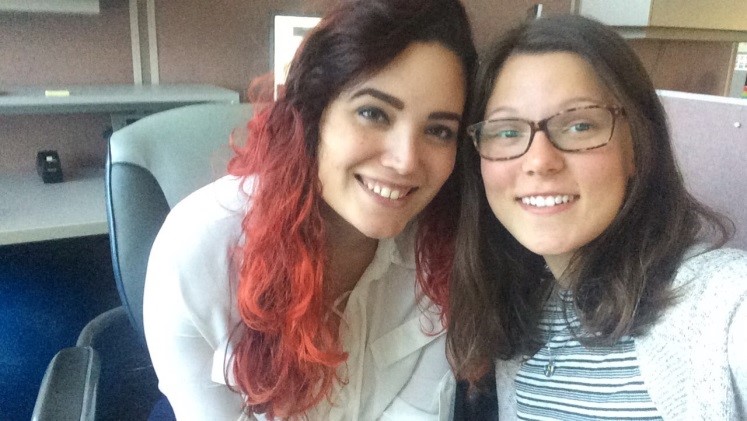 Going back to Georgetown now to complete my last two years, I've gained an incredible amount of confidence in my professional abilities. I'm not sure the career I'll want to pursue when I graduate, but regardless of what I decide, I'll undoubtedly be able to apply what I learned at Media Genesis. I'm so appreciative and grateful to the entire company for creating such a positive impact on my education. The end of my internship is bittersweet, but I can't wait to go back to school and use all the knowledge I've gained this summer.