World Jugglers Day: The Best Project Management Tools in 2016
May 27th, 2016
|
Although most of us might not celebrate World Jugglers Day on June 17th by throwing balls, clubs, or swords in the air, some businesses might still have reason to celebrate their project managers who "juggle" multiple tasks and projects on a daily basis.
According to Capterra, a software recommendations website, businesses across all industries use project management (PM) software to tackle the numerous tasks and projects they have.
Most PM tools are used to share files, schedule and track time, manage budgets, and organize projects.
These tools are revolutionizing the way businesses are juggling their work and thus have become known as some of the best tools and organizational software for project managers.
Project Management and Time Tracking Tools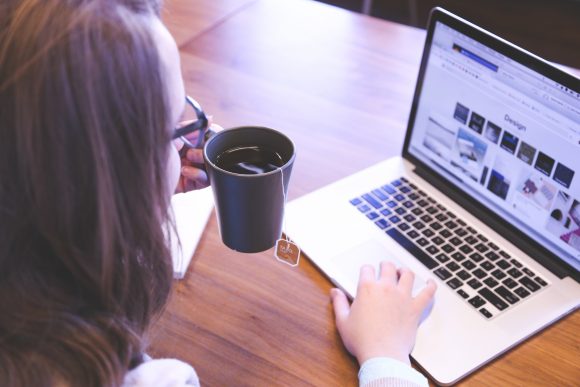 Sciforma
An all-inclusive multi-platform project management and portfolio software, this customizable PM tool allows users to manage and prioritize projects through its three main utilities.
Strategic management focuses on idea processes, project planning, and investments. Functional management deals with the day-to-day operations, budget, and change requests of a project. Lastly, execution management handles the calendar timeline of a project and tracks the hours logged.
Since this workspace is so customizable, the annual cost of this tool ranges on how a company sets it up. Sciforma also supports different languages including German, French, Spanish, and Japanese.
Smartsheet
Smartsheet is a flexible and integrative project management tool that is easy for any type of business to use. With a simple spreadsheet layout similar to Excel, project managers are able to begin working on tasks quickly. Some of its capabilities include managing and tracking projects, viewing coworker's availability, sharing documents, overseeing timelines, and delegating tasks. It can be configured in various languages including German, French, Italian, Portuguese, Spanish, Russian, and Japanese.
Smartsheet also has a feature where a PM can switch their view to an interactive Gantt chart or a traditional calendar view. This tool is available at various price points and includes a free version for individuals, a Basic package for $10 per month, a Team package for $15 per month per user, and a custom priced Enterprise package for organizations that require enhanced control and security.
Mavenlink
A more advanced PM tool, the Mavenlink software is an all in one tool that eliminates time wasted on searching for information as it will be available in one place. It uses a visual workspace that enables users to drag-and-drop tasks, assign permissions, use a dynamic Gantt chart, and organize files within tasks.
Mavenlink also provides the ability to manage the financial aspect of a project. The software integrates projects with timesheets and expense reports which allow PMs to manage budgets in real time. This tool also features project analytics so PMs can have up-to-date breakdowns of a project to review with their team and clients when necessary.
Mavenlink offers three paid plans: the Premier, Professional, and Team plan. Each plan is billed on an annual basis and pricing can start at $19 per month as it depends on the business' needs and the uniqueness of the software.
Intervals
Ideal for smaller businesses, Interval has a non-traditional approach to project management tools. The software focuses on a simple predict, track, and learn cycle. With this tool, PM's create projects based on client deliverables and then track the tasks, time, and process. Once the project is completed, Interval evaluates the project through dynamic graphs and detailed reports.
Interval charges the company by the number of active projects, which makes it very affordable for smaller businesses. Another great feature is that it generates invoices and manages payment, which removes the need for invoicing software.
Web and Conference Calling Tools
Webex
Cisco's conference calling tool offers high quality audio and video conferencing facilities. The communication software has a variety of interactive features for the hosts to connect with coworkers or clients including file sharing and the ability to switch between presenters. Another unique feature this tool has is the ability to record meetings and replay them later.
Webex offers three paid package options which vary depending on how many guests are included in the call.
InterCall
With a mobile and user friendly interface, InterCall is the perfect solution for people who are constantly on the go. Working in conjunction with Adobe, Intercall is referred to as a virtual conference partner thanks to their advanced audio. Its other features include record and replay, automated invite, file sharing, and access to how-to tools and resources.
Intercall's payment plans vary based on the preferences a company chooses. They offer yearly and monthly options.
MG Favorites
Asana
We like this project management tool due to its friendly user interface and simple set-up process. It also gives real-time interaction of tasks being worked on and completed. The software does a great job keeping the lines of communication open across departments.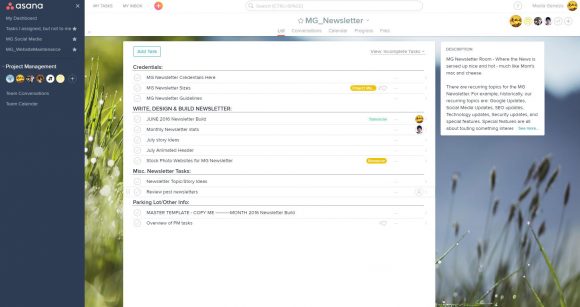 Smartsheet
We like using this tool to oversee all of our website build and developer planning. The spreadsheet layout allows us to see what other projects are in build, as well as, which of our developers are working on what.
GoToMeeting
GoToMeeting is our preferred web conferencing tool because of its simple set-up process and the ease of screen sharing when presenting new information or designs to clients.

Hours Tracking
An MG created tool, Hours Tracking maintains time tracking and budget for all projects and work done by administration and staff. It manages clients, projects, work requests, productivity data, hours, billing, and vacation/sick time.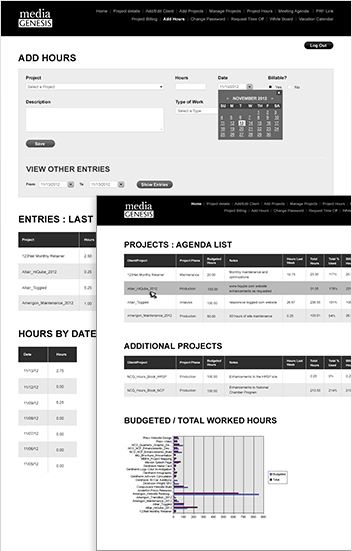 Slack
Although not technically a project management tool, Slack is often used like one. Slack is a great interoffice messaging platform that was designed with the workplace in mind. We like Slack because it is a great communication tool for asking employees in other areas quick questions about a project without having to resort to email.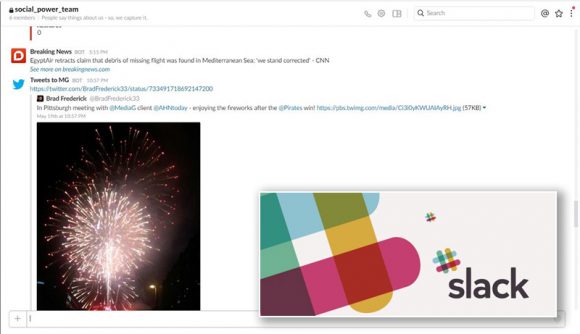 Here at MG we have integrated Slack and Asana to allow our teams to create, complete, or comment on a task from Asana. Our social media team also uses it to receive real-time notifications for breaking news and social mentions that we receive.
The goal of project management tools is to help improve a company's overall workflow and productivity. You don't want to select a project management tool that ends up taking more time to manage than your actual client projects, so it helps to find the ones that work best for you.
What project management software or tool does your company love to use? Share your favorites with us on our Facebook page.