Nissan: E-Learning Webcourse
Media Genesis worked with Nissan in 2010 to produce the 2011 Nissan Leaf web-based training course for Nissan North America. The developed curriculum was comprised of 8-10 modules consisting of approximately 10-15 screens at a seat time of roughly 10 minutes per module. Media Genesis produced the course in both English and Spanish.
This SCORM-based e-learning course was developed utilizing a collection of individual Flash movies. The development also included the creation of a template for the menu structure of the course along with complete navigational control and control over the size, layout and basic look of the course.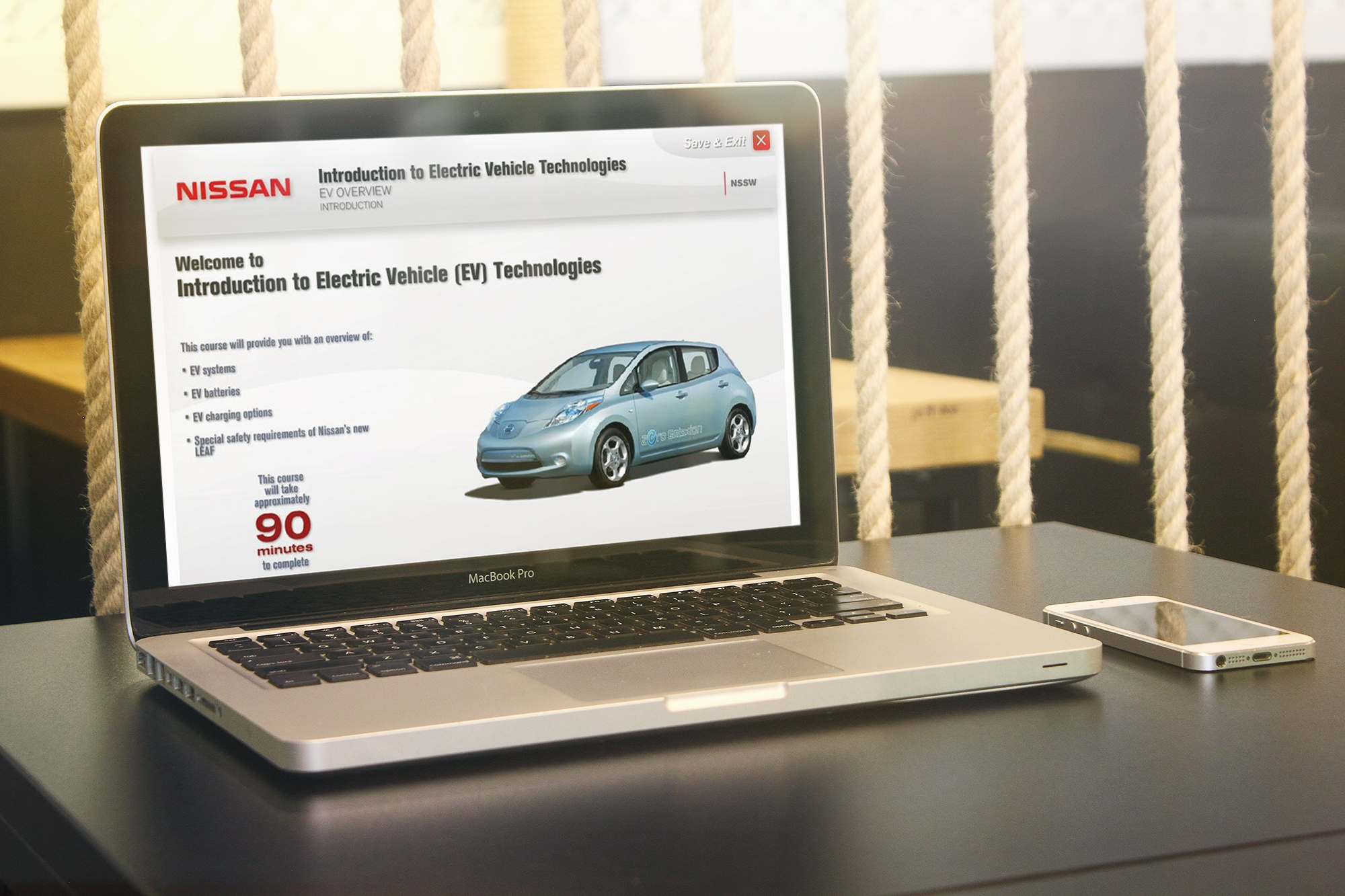 This course provided an introduction to electric vehicle technologies and covered topics such as Nissan's Zero Emissions Strategy, Nissan's Regenerative Braking System and basic overall Safety Procedures.
Media Genesis, in collaboration with Nissan North America, successfully produced this important course educating Nissan technicians regarding the 2011 World Car of the Year.