AAUP-AFT: Web Development
For a labor union, the online task is often connecting its members with the vital information particular to that union's contracts as well as keeping them informed about gatherings and issues and maintaining a sense of community. The American Association of University Professors – American Federation of Teachers (AAUP-AFT) at Wayne State University in Detroit was in need of a site to do just these things, and Media Genesis worked with them to develop it.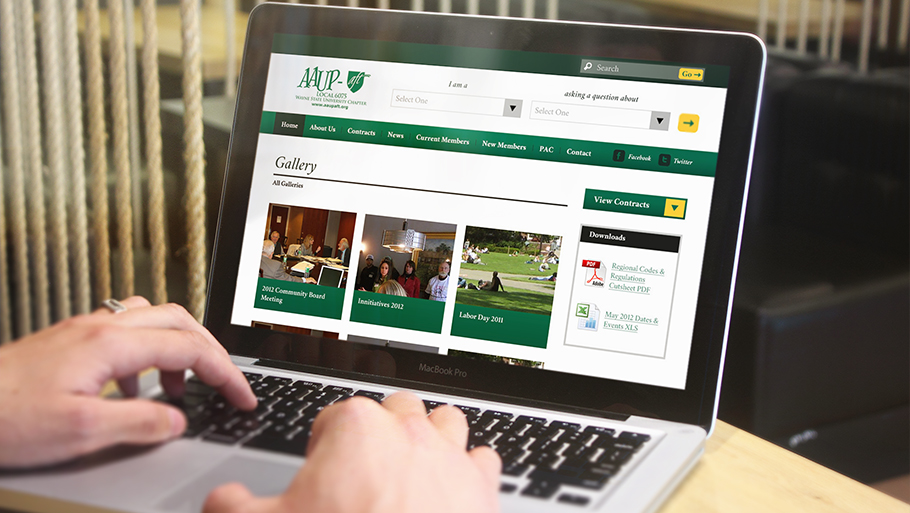 Aside from a friendly, progressive and usable design that sets it ahead of its peers, the AAUP-AFT site is most notable for its method of filtering site visitors to that content particular to each group. Upon visiting, the user is encouraged to select their position from a drop down menu and ask a "question," the answer to which takes you to the appropriate interior page. When dealing with long and detail-laden contracts (a new one signed in 2013), this is a better method of delivering users the content they need.
Additionally, the site has areas for event calendars and communications with union boards, and it enhances a sense of community among the professors that comprise the AAUP-AFT.