Ace and Sons: A/V, SEO & SEM
Ace and Sons came to Media Genesis for help making some text edits and expressed some interest in Google AdWords. We reviewed their site, conducted an extensive traffic analysis, and reported our concerns about the overall layout of the site.
We prepared an AdWords campaign, carrying out keyword analysis, position ranking analysis, and visibility analysis to create action items that would enhance the overall performance of the website. Media Genesis worked with the Ace and Sons team to update metadata and site content and reconstruct the site's main navigation to have a user-friendly logic flow.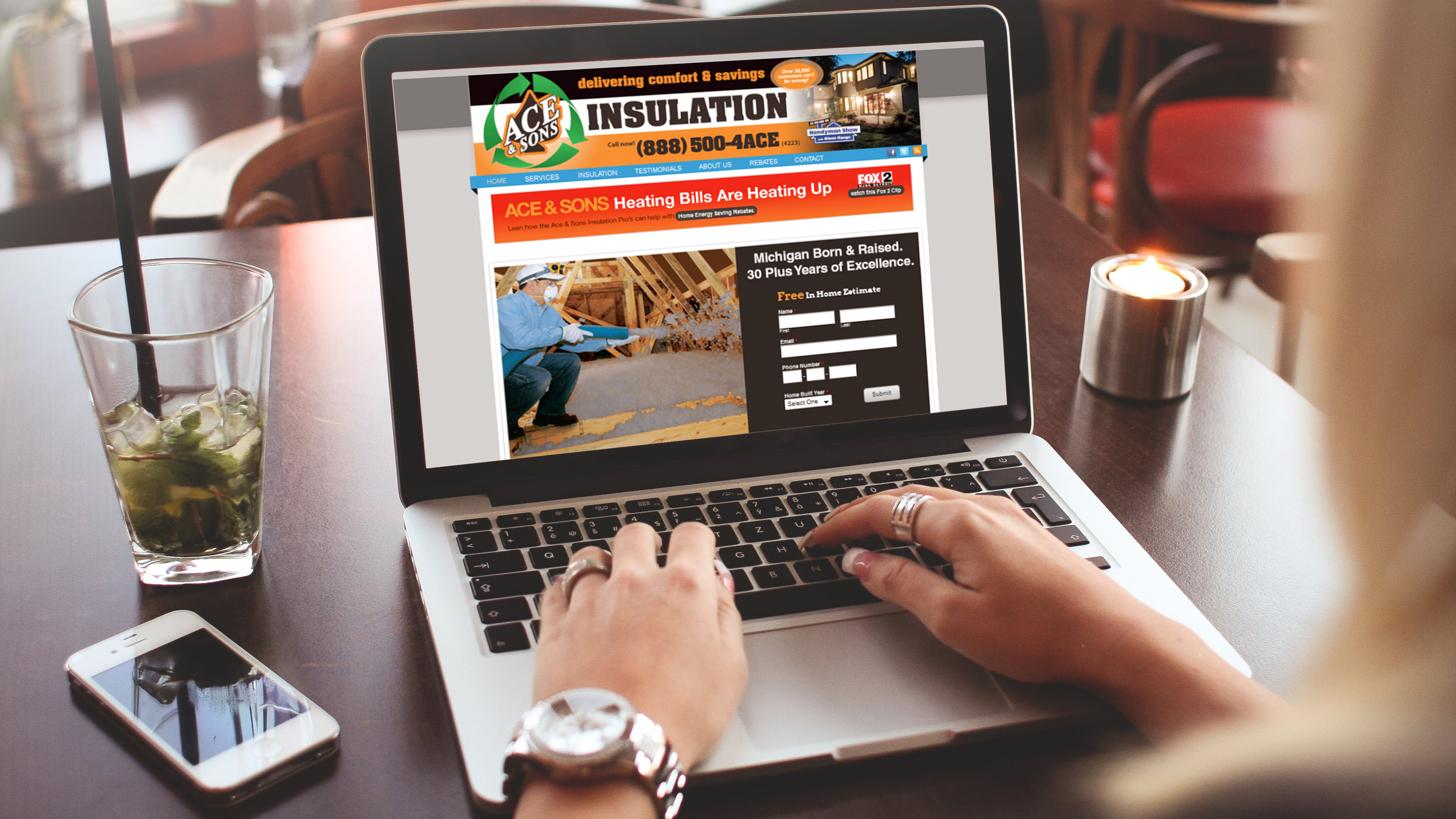 Once the website traffic increased and met the expectations of both parties, we moved on to video enhancements. Current videos were rendered, a YouTube channel was created, and videos were correctly positioned throughout the website with calls to action. We measured video traffic and engagement to ensure the adjustments were performing for our client.
Media Genesis and Ace and Sons organized a social media campaign in which we created and managed five social media outlets (Google+, Twitter, Facebook, YouTube, and LinkedIn) and put a posting schedule in place. Our design team created background and headers to brand these outlets.
During our relationship with Ace and Sons, we helped them make a connection with WDIV Channel 7 to produce Ace and Sons' first televised commercial.