Allegheny Health Network: Bariatric Doctor & Patient Videos
Allegheny Health Network is a fast growing network of seven hospitals that serves over twenty Pennsylvania counties and portions of New York, Ohio, and West Virginia.
Allegheny Health Network (AHN), formally West Penn Allegheny Health System, has been a client of Media Genesis since 2009. Media Genesis was enlisted by AHN to film interviews and testimonials for the Bariatric and Metabolic Institute (BMI).
AHN is known throughout Pennsylvania and the U.S. for its innovative and personalized weight loss care and treatments. The MG film crew traveled to Pennsylvania to interview several nationally-renowned medical professionals and a few of their patients who had bariatric surgery. The staff at Media Genesis researched the institute and treatments to develop interview question for the doctors, staff, and patients. Our own MG producer conducted the interviews on location at two of the AHN hospital locations.
Prior to this, the BMI section of the website was lacking resources for prospective patients. It is not uncommon for these patients to do research on the topic before they decide to undergo the surgery themselves and AHN felt that their needs were not being met. The inclusion of doctor and staff interviews, as well as patient testimonial videos, addressed this issue.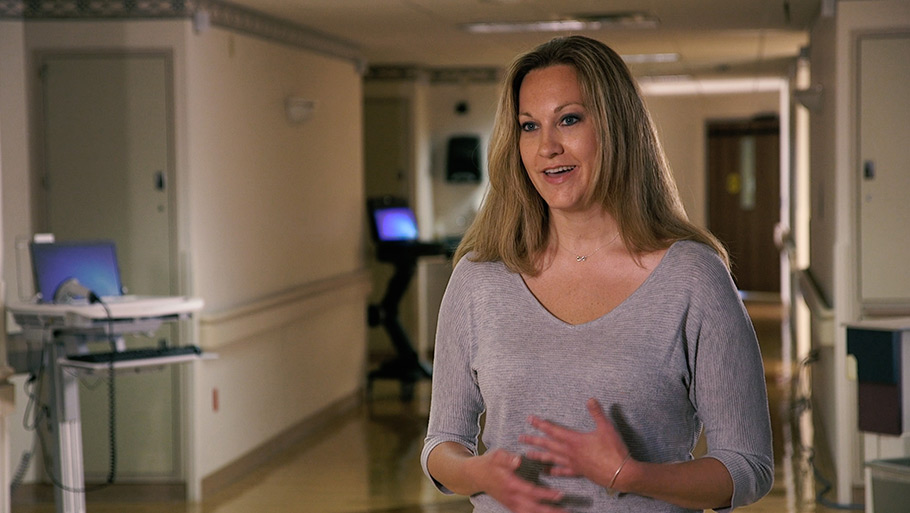 The MG film crew produced seven videos during the shoot, each with a different focus. The "Meet the Doctors" and "Meet the Bariatric Department Professionals" videos focused on the medical personnel at the helm of the institute. Other videos were dedicated to the care and story of specific patients. The videos are now featured throughout the bariatric pages of the AHN website. The MG developers also created a video player so that all seven videos could be displayed within the Patient Education Center in the bariatric section.
To learn more about the videos that MG produced for AHN, check out our blog post and to view the videos MG produced visit the Patient Education Center page of AHN's Bariatric and Metabolic Institute.