Allegheny Health Network: Homepage Redesign
Allegheny Health Network is a fast growing network of seven hospitals that serves over twenty Pennsylvania counties and portions of New York, Ohio, and West Virginia.
Allegheny Health Network (AHN), formally West Penn Allegheny Health System, has been a client of Media Genesis since 2009. 2016 will bring a lot of change for AHN as we embark on a complete website redesign. In the meantime, we gave the AHN homepage a transitional design refresh while we take on the more arduous redesign process.
The design refresh not only improved the current site, but also gave the homepage a fresh look. The MG design team used the client's secondary brand colors to modernize the homepage. The previous site was heavy on stock photography; the refresh features photographs of AHN doctors and patients for a more personal touch. The photography is also in line with AHN's current campaigns in an effort to create consistency throughout print, television, and web.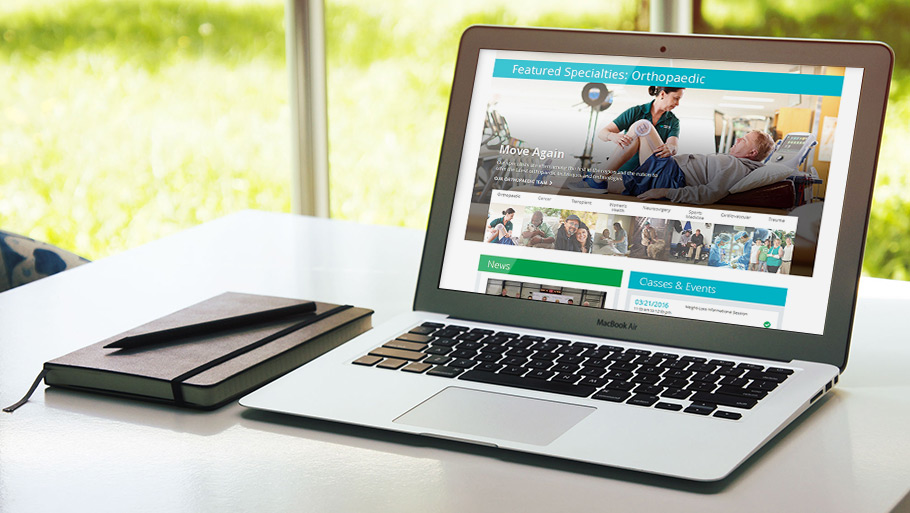 MG performed in-page analytics for AHN's homepage to determine the optimized placement for call to action buttons and messaging. Analytics also provided insight on what items could be removed from the homepage providing a cleaner, more organized look. The navigation on the header and footer also went through a facelift. Analytics again were used to condense the navigation from five items to four items and to define what call to action buttons should be used in the refresh.
The homepage refresh also included mobile and used dedicated code, for a more optimized mobile homepage experience. Unlike some mobile sites that only offer select information, the AHN mobile site can access the entire website once a user leaves the homepage as it was designed to be responsive on mobile and tablet devices.