Altair Engineering: Homepage Design & Responsive Website
Altair is a leading product design and development, engineering software, and cloud computing software company based in Troy, Michigan. We've worked with Altair for over 18 years and in 2016 we had the opportunity to program their updated, completely responsive, corporate website. This is the first of Altair's websites to be responsive.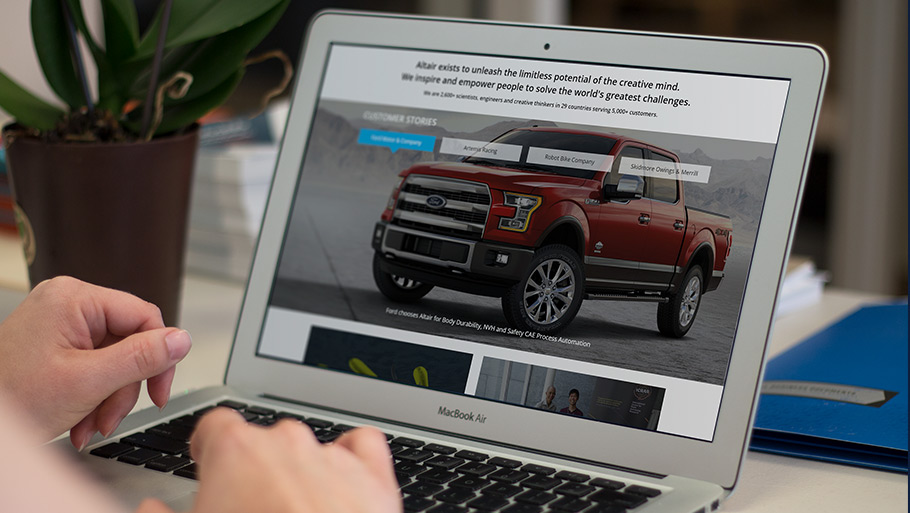 This project was more than just a visual update. We have built a custom Content Management System (CMS) for Altair. Through this CMS, they can manage their own updates and edit features of their site including: modifying image adjustment, changing font color, and adding videos as banners with text overlays.