Automotive Insight: Web Design & Development
Automotive Insight is an automotive consulting company that specializes in everything from product development to supply chain and sales. Automotive Insight helps clients with projects in the automotive industry, regardless of scope or technical difficulty.
In January of 2019, Automotive Insight partnered with Media Genesis in order to design and develop a new, modern website that better fit their aesthetic and needs.
Analysis
We began the design and development process by completing several forms of analysis, including a website audit, benchmarking, a brand audit, and an Audience/Message/Action (AMA) Workshop. These tools gave us the data necessary to identify both the strengths and weaknesses of the Automotive Insight website and helped with planning functionality improvements and general strategy moving into the design and development process.
The Design Process
Media Genesis was able to use this data to better plan for design, as we could better narrow down the target audience(s) and see what competitors were doing with design and overall page layout. By making educated decisions from the very beginning, we were able to create a design that better reflected both Automotive Insight's wants and needs.
MG designers created three different homepage designs for Automotive Insight to choose from; each one providing a slightly different look and feel for the new website direction. Media Genesis will often creative multiple designs as this allows us to more accurately grasp the client's vision and edit designs for feedback based on what the client likes and doesn't like about each design.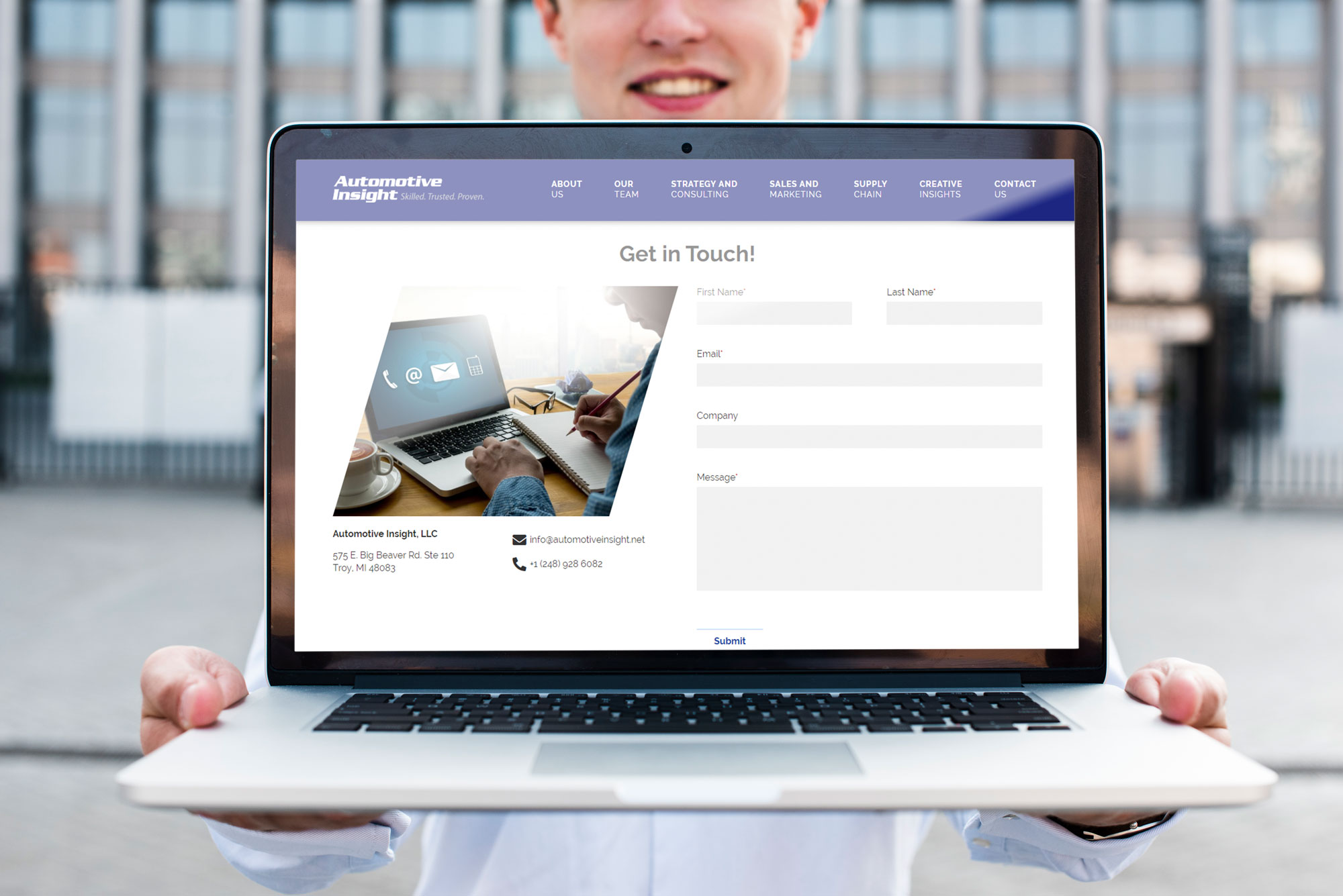 CMS & Development
Once a homepage  and interior page design was chosen, finalized, and approved by the Automotive Insight team, it was time to move on to development. The Automotive Insight website, which was originally created on a Drupal content management system (CMS), was determined to be slightly too robust for Automotive Insight's needs. Together, we determined that a WordPress CMS with more streamlined functionality was, ultimately, a better fit for the needs of the company.
Training
Once development was complete and the site was ready for Automotive Insight to make edits on their own (something that was very important to the Automotive Insight team), Media Genesis created a CMS training manual to show the steps needed to edit each feature of the new WordPress website. This provided Automotive Insight with the flexibility and know-how to make all necessary changes and additions to the site moving forward.