Cooper Standard ISG: Website Consolidation, Design, and Development
Cooper Standard is a global supplier of automotive systems and components, located in Novi, Michigan. With more than 30,000 people employed in 21 countries throughout the globe, Cooper Standard offers products like sealing, fuel and brake delivery and fluid transfer systems.
As a leading supplier in the industry, Cooper Standard is accelerating game-changing advancements in materials science leading to "green solutions" in the automotive industry. This means car parts that reduce weight, lower emissions, improve performance, and enhance design.
Website Design with Media Genesis
As part of a recent acquisition, Cooper Standard requested Media Genesis create a new website that would consolidate both the old ISG (Industrial and Specialty Group) and Lauren Manufacturing websites. To start, Media Genesis completed a benchmark study to analyze Cooper Standard's direct competitors along with the original websites' traffic and analytics. This helped to establish precedent for what the new website should contain, both visually and in terms of functionality.
Media Genesis then produced sitemaps and wireframing that provided the skeletal components of the new site; wireframes were created to outline the home, capabilities, products and market pages. After this, the website went through the design phases where it was built in Drupal 8.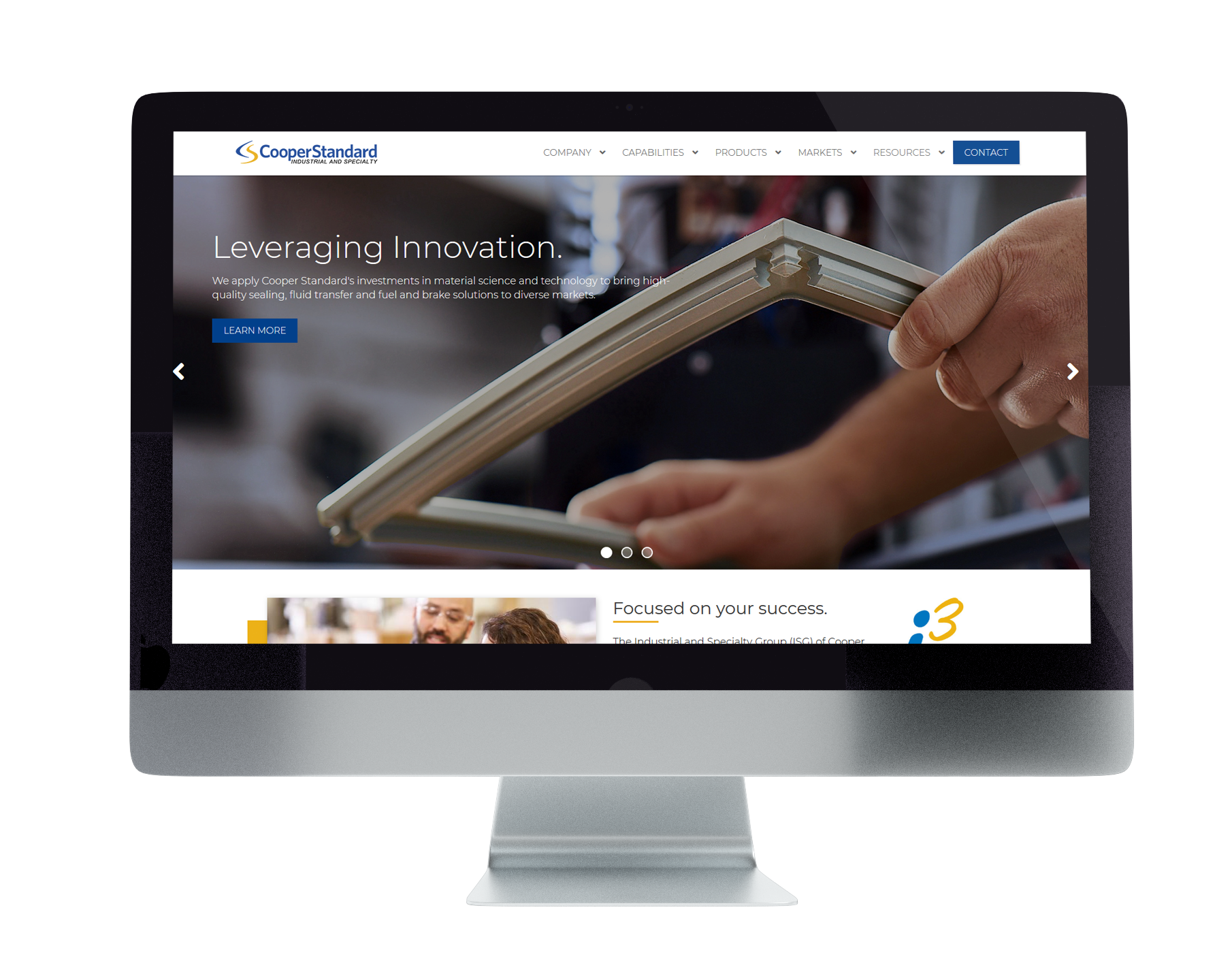 Website Launch
The new Cooper Standard ISG website was launched in March 2019 and is fully responsive. This means that, regardless of how the user views the website – whether they're on their phone, a tablet, a laptop, or a desktop computer – the website will adjust itself to provide the user with the best experience possible.
Phase Two
Post launch, Media Genesis will be using the newly launched Cooper Standard ISG website as the location for the Company's enhanced Catalog Parts website to increase ease of use and SEO.