Trulite: Website Redesign & Development
Based out of Atlanta, Georgia, Trulite Glass & Aluminum solutions are fabricators and providers of architectural aluminum and decorative glass products for commercial contractors and interior designers.
Trulite came to Media Genesis to redesign their current website with the goal of attaining a professional and best-in-class aesthetic. In addition to the design refresh, the client also wanted to move their existing site to a WordPress Content Management System (CMS) as it was a more commonly supported and intuitive system than their previous CMS. This would allow them to control and self-manage the editing of the site content, something they had not been able to do with their previous site.
With these base requirements, Media Genesis started the first phase of the project: to analyze their current metrics, benchmark against their competitors, and to create a new design.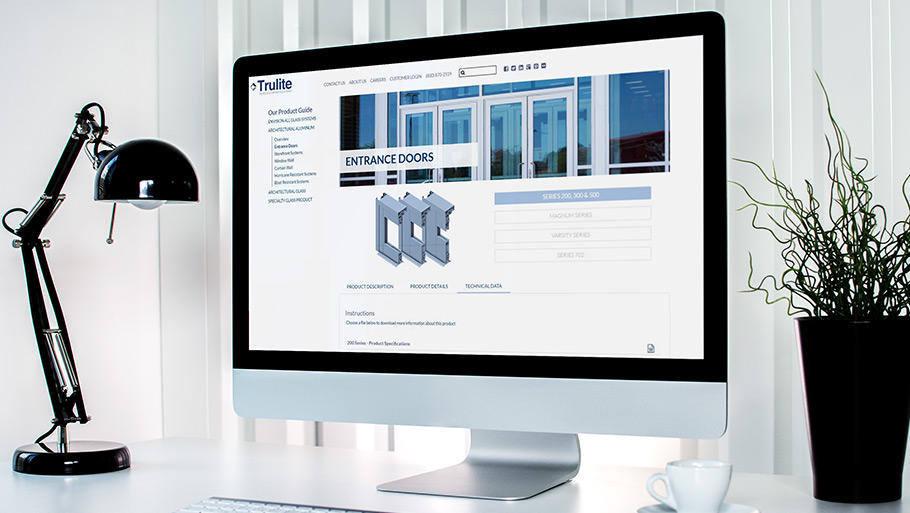 The second phase of the project was to build the CMS with a focus on a responsive layout for mobile and tablet usability. In addition, the client wanted an interactive map for the user on the website. Since Trulite has over 30 locations throughout the United States and Canada, the map needed to be intuitive, displaying the closest location's phone number within the main navigation. The information used was based on integrated IP/Geo location data to determine the user's location.
In the end, the website met and exceeded all of the client's goals for the redesign and build.