All About That Schema
One factor towards Search Engine Optimization (SEO) is called Schema Markup. This markup was launched June 2nd, 2011 by leading search engines Google, Bing, and Yahoo. But, what is Schema Markup and how does it work?
Before we dive into a discussion about schema, let's dip our toes in the SEO wading pool. Because when it comes to SEO, SERPs, metadata – well, it can be a bit complex and daunting.
What Is Schema Markup and Metadata?
Metadata refers to short phrases of text that tells search engines about your website and webpages. Common metadata tags include ALT tags, meta descriptions, titles, and keywords.
Most developers are very familiar with metadata or html tags to insert on webpages. Most metadata is invisible to website visitors as it works "behind the scenes," helping search engines crawl the site and communicate to the user that your website does exist and ranks it through the Search Engine Results Page (SERP).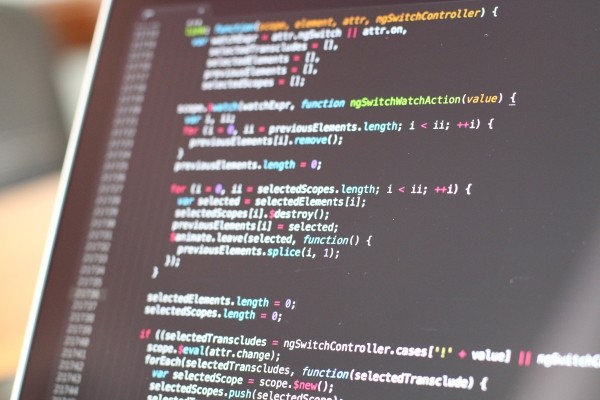 Max Perzon put it simply by stating "…some of the most competitive companies on the planet got together, shook hands, and made sure that things were standardized." The top search engines have standardized markup and metadata.
Think about it: with all the billions of websites and pages out there on the Web, how is it possible that a person using Bing, Yahoo, or Google on any given day can find your website? It's like a needle in a very large haystack, right?
Well, using structured data markup, or schema, can help index your content better, present it more prominently in search results, and surface it in new experiences. Schema is a terrific tool for retail and service industries, and yes, even business organizations. Why? Because it serves up timely, important, and sought-after information in a structured, easy-to-read format.
Google is a big supporter of schema as it allows its Search function to pull commonly searched items of information to the forefront, anticipating users' needs.
Changes Your Search Results:
Let's just say… you do a search on Google and enter: "concerts in michigan"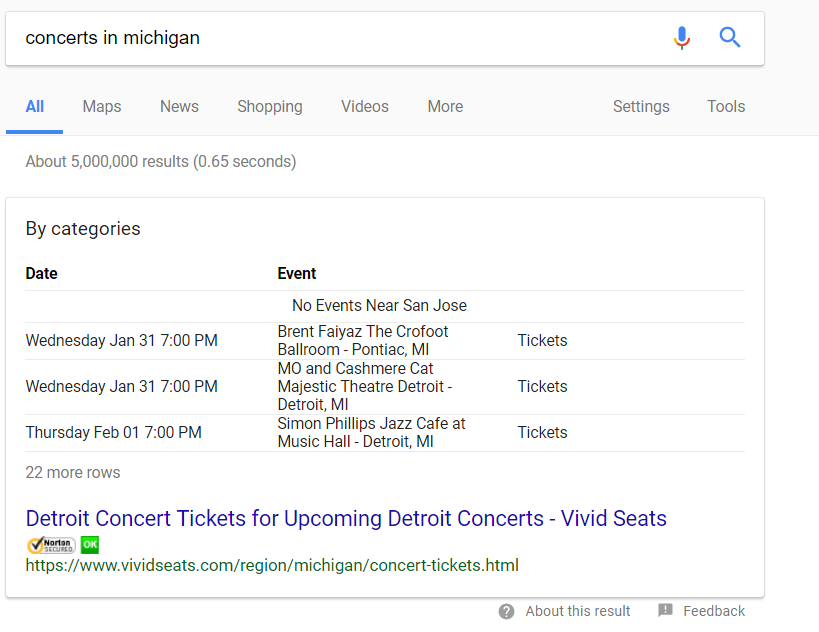 All of the top results are pulled in from vividseats.com, which is related to their setup of Schema Markup. Google's goal is to provide the most accurate and detailed information towards the top of search results. This is the main reason leading websites use Schema to rank higher among competitors. Are you likely to scroll beyond the first page of Google? The majority of users won't navigate beyond the first page; therefore, higher rankings means more impressions and clicks.
So, here, incorporating Schema in a website anticipates what many users want to see and satisfies them without having to go directly to the website to poke around there to find what they're looking for.
Okay, chances are that you don't manage a ticket selling website. Say you work for a company – an organization that serves business to business or business to consumers. Think about what visitors would want to know about your site. Would it be your phone number, address, what you do or make? How about testimonials?
Create a Good Impression
Schema helps create a good impression of your website because it appeases the website searcher – your potential customer. So why wouldn't you make it easier for them to reach you? Email you? Post to social media about you?
Of course, a simple look at your Google Analytics Report will show what pages get the most website traffic. So, using that information, you could easily strategize what bits of information could be used for schema.
But, what information is really useful? Let's take one more dive into the world of Schema Markup. Using a common recipe search, chili recipe, produces high ranking cooking websites. The most accurate result under Cooking Classy is using various types of Schema Markup, such as images to post in the results.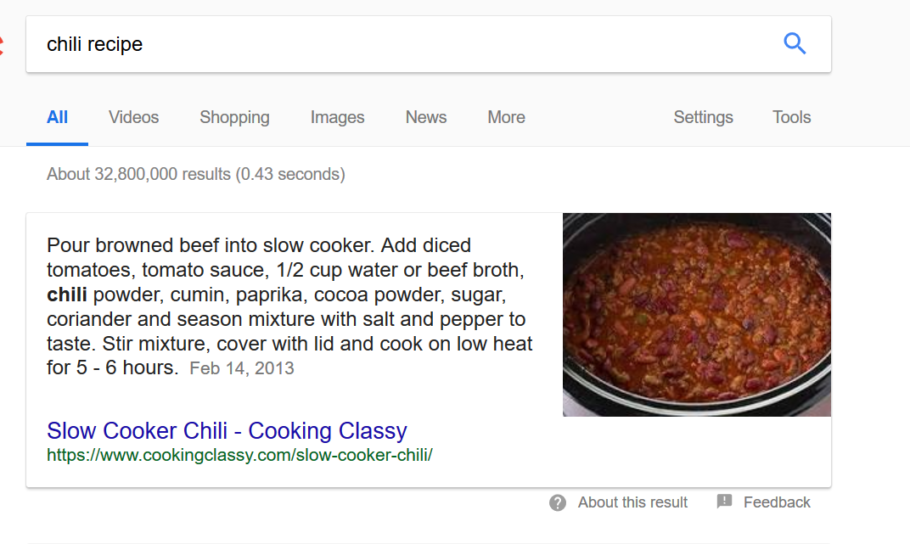 By making relevant information easily accessible with schema, you reduce the number of clicks and perhaps frustration of website users. Instead, users are pleasantly impressed to find the information they need, and this helps strengthen the overall brand equity of your enterprise.
How Would You Use Schema?
Specify company phone numbers
Do you have several phone numbers for your company? Hearing Impaired line? Customer Service? Billing Support? Sales? Schema calls this out for you in a nice, clean way!
Specify your Logo
You can specify which image Google should use for your logo. If you're like many companies, you have different colors or tones – and sometimes logos that incorporate timely taglines or events.
Include Social Media profiles
Majority of companies have social media platforms. Why not get the discussion started and let search-goers know what social channels you're on? Sure is convenient!
Rich Snippets. Rich snippets are similar to meta descriptions in the way that they help Google algorithms better index and understand the content, so it can be ranked accordingly. Rich Snippets can be used for product information, recipes, reviews, events, and software applications. For instance, if you're a merchant, you can present a product's price, availability, and review ratings!
Want to Learn More?
Are you interested in annotating your website content so search engines can present your content more prominently in search engine results? Give us a call at 248.687.7888 or email us at inquiry@mediag.com for assistance.