April Fool's Around the Web: Our Quest for the Best 2019 April Fool's Prank
April Fool's Day. It's a day where companies all across the internet try their best to get consumers to say: "Wait, what?!"
At Media Genesis, we decided to take a deep dive into the world of April Fool's Day pranks in hopes of determining what types of jokes are the funniest and which company was able to top the list in 2019. Here are our findings:
10. The basic prank
Rounding up our list of the best 10 April Fool's Day jokes is the good ole classic prank. Everyone enjoys a classic April Fool's Day joke; something that is easy to perceive as untrue but in a way that makes everyone laugh. Consider HelloFresh's Unicorn Box – it goes against everything (well, just about everything) that HelloFresh as a brand stands for. Therefore, it's very obviously a joke. However, the bright, colorful pictures and funny packaging give you a good chuckle in the moment.
9. A little something for everyone
This style of prank is not quite as obvious as its predecessor. Typically, this includes a product or service that fills a very specific niche. This year, it came in the form of the Roku Press Paws Remote. Want a television remote designed entirely for dogs? Well, now there is one – psyche! While it's relatively unbelievable, it still exists in the realm of possibility (we've all known someone who loves their dog that much).
8. Want it, don't need it
Next on our list is the "want it, don't need it" prank. This is one really taps into the human desire for things we would like to indulge in. Ever dip a French fry into a McDonald's shake and think: "wow, I could get used to this"? McDonalds' April Fool's Joke this year promised to make that a permanent reality with a new collection of shake sauces, including their ever-famous Shamrock Shake (in sauce form!)
7. The big-money prank
Every April Fool's Day, there is always one company who jokingly advertises an item you'd be willing to shell out big bucks for (you know, if it were real). This year, BMW takes the cake with their Lunar Paint. According to their blog, it's a type of paint that charges their electric cars by moonlight. These are always fun but, we won't lie, they do make us a little nervous because, if they were real, I think we'd all be going broke.
6. Opposite audience
What's funnier than advertising a new tech gadget to a bunch of technology experts? Advertising it to people who love flowers. And if you're thinking that sounds ridiculous – that's the point! This year, Google introduced the Google Tulip as their April Fool's joke; a way to let your Google Home talk to your flowers (if those flowers happen to be tulips).
5. Tug at the heart-strings
This style of joke is one that you're always kind of bummed to find out isn't true. Futurism.com decided to mess with those of us who were around for NASA's huge announcement in 2006 with their prank that declared Pluto was being reinstated as a planet. While this may not be factually true, Pluto will always be a planet to me.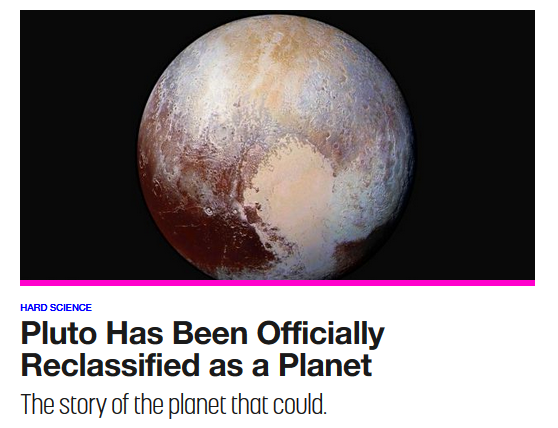 4. Faux-Serious
Everyone's familiar with this style of prank; it's one that, more often than not, mimics a public issue in society. This year, Logitech clearly went the funny route with their commentary on the "new" Logitech Hamsters. According to their site article, wireless computer mice should actually be called "computer hamsters" as they do not have tails.
3. Romantic
Is there such thing as a romantic April Fool's Day joke? Petco seems to argue "yes" with their hilarious Instagram post for Furever Weddings – the official line of wedding services coming to a Petco near you! It just goes to show that not all April Fool's pranks have to be slap-your-knee funny; some of them can make you say "aw" instead.
2. Tastefully funny
Humans love to think with their stomachs, so a tasty prank is always a funny route to go. For example, the American Homebrewers Association revealed a brand-new category for the National Homebrew Competition: glitter beers. After all, what's classier than a beer that shines in the light?
1. Out of this world (literally!)
So here we are – prank number one of 2019 – who really hit it out of the park this April Fool's Day? We have decided to give this title to the company who, very literally, took their prank to the widest edges of the universe. Lockheed Martin announced their new space perfume, Vector, that will give you the scent of space you never knew you wanted. And, when it comes to April Fool's pranks, what's better than one that quite rightfully makes you say, "Wait, what?!"
Did we miss something great? Let us know about your favorite April Fool's pranks this year and join in on the conversation. Interested in learning more about our process when it comes to digital media and design? Chat with us at inquiry@mediag.com or call us at (248) 687-7888.