Digital Marketing Initiatives & Improvements
At Media Genesis, we work with a wide array of clients on marketing campaigns to help create awareness, build brand recognition, and drive leads. Due to the diverse array of our work, we've assisted clients who need our team to improve upon existing campaigns as well as those who need MG to develop campaign strategy, creative, and ultimately launch, execute, and manage their campaigns.
One client, in particular, came to Media Genesis with the hopes of improving their already existing paid search marketing set-up. This mostly consisted of Google & Bing PPC with Display remarketing campaigns.
Due to the nature of their industry – a subset of engineering – paid search marketing was (and continues to be) highly competitive and, as a result, highly priced. With a wide array of competitors in a limited local area, cost per acquisition could range in the thousands of dollars.
This campaign measured conversions as submitted RFQs through the website.
FYI: A conversion is a "valuable lead" being brought to a website – the value of which is uniquely assigned by the owners of the site. For example, a non-profit organization that makes the majority of its earnings through donations might consider a "valuable lead" to be a person who is brought to the organization's website with the express intention of donating. On the other hand, a roofing company may consider a "valuable lead" to be an individual who comes to their website and submits for a quote.
The MG Approach
We're always eager and excited to tackle a challenge, and with 23+ years of experience under our belts, we knew this was a task we could successfully improve upon.
The first step was two-fold: one, identify the clients' goals, and two, analyze the current status of the marketing campaigns to determine where improvements could be made. According to our client, each successful conversion (as described above) carried a range of worth in the thousands to tens of thousands of dollars. Through our audit, we identified areas where they were spending more than $1,000 per lead.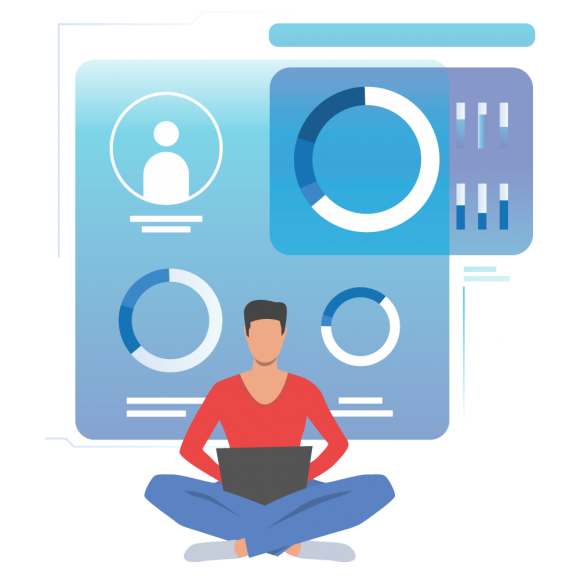 With this information at hand, we created new Google Search and Display campaigns, and the campaign bid was monitored on a weekly basis. We reviewed search terms daily and added any that were deemed to be irrelevant or lacking in value to negative keyword lists. These marketing initiatives were then reviewed at the start of each week by the full Media Genesis Marketing Team in order to identify any potential improvements moving into the next week.
Through careful monitoring, improved landing pages, and bid calibrations, within 2 months, the same cost per lead was down to approximately $450.
While this solution, when written in a few paragraphs, appears to be quite simple, the truth of the matter is – due to the competitive nature of the market – these campaigns needed 24/7 monitoring in order to work at their most efficient. The Cost Per Click (CPC) for certain keywords (search terms) could reach upwards of $50; so, it was important to consistently be aware of how much money each campaign was spending.
An MG Recommendation: The Importance of Organic Search
Paid search, regardless of the industry, is often a competitive (if not highly competitive) marketing endeavor. And while this can certainly be valuable to your business in terms of sales, it should never be your only option. Fundamentally, this goes back to the old idiom "don't put all your eggs in one basket." After all, if you should drop the basket and all your eggs are destroyed… what then? You're out of options.
Never underestimate the power of organic search; "organic," meaning search that happens naturally. With organic search, you're not paying for users to see your website on the first page of Google results, it's happening because Google's (or whatever browser you're using) algorithm is putting you there at no cost.
Just like paid search, a lot goes into making sure your website is optimized for organic search. This includes creating and improving existing site content to include valuable long-tail keywords (keywords consisting of 3+ words), implementing Search Engine Optimization (SEO), and tracking key data points such as your site's global ranking in order to monitor improvement.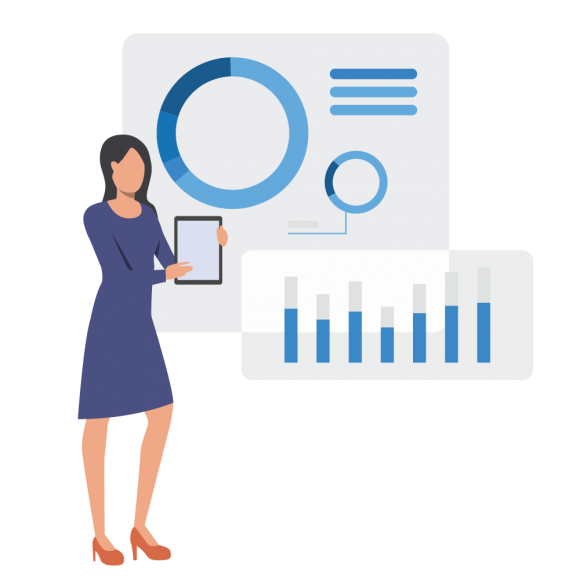 And, like paid search, organic search can be customized to your needs so you can better ensure the users who are coming to your site are of actual value to your company.
Finding a balance between paid and organic search will help keep your digital marketing efforts balanced for a far more effective and long-term strategy.
Glossary
Digital marketing uses a lot of short-hand terminology which can be confusing if you're not familiar with the terms. To help you out, we've made a little cheat-sheet to get you started (or to freshen your memory) – whatever the case may be.
Cost Per Action (CPA) – Often confused with Cost Per Acquisition, Cost Per Action is the predicted cost for a specific action (determined by the user). An "action" can be defined as an email registration, a button click, a log-in, a sale, etc.
Cost Per Acquisition (CPA) – The cost that must be paid to acquire one paying customer (via marketing campaign).
Cost Per Click (CPC) / Pay Per Click (PPC) – These two interchangeable terms refer to the advertising model in which an advertiser pays a certain amount to a publisher (often a search engine) every time their ad is clicked.
Call to action (CTA) – A word, phrase, or button that prompts the user to take immediate action.
Key Performance Indicator (KPI) – A measure used to gauge the success of an ad, campaign, strategy, etc.
Organic Search – The natural ("organic") way in which a search engine ranks and displays a website on the results page based on search terms and other factors.
Paid Search – An advertiser can pay to have their website displayed higher in search engine results as a sponsored listing. Paid Search is an umbrella term that can include Search Engine Marketing (SEM), Pay Per Click (PPC), and search engine advertising among others.
Remarketing Campaigns – The advertising practice of creating focused ads specifically for individuals who have visited your website in the past.
Request for Quote (RFQ) / Request for Proposal (RFP) – Similar in nature, an RFQ is the request for a monetary quote, while an RFP is often used to request more detailed information about a supplier and the services offered.
Return on Investment (ROI) – This traditionally "business" term refers to the ration of profit to investment. In other words, how much you make in comparison to how much money you spend.
Search Engine Advertising (SEA) – Also known as Search Engine Marketing (SEM), SEA is the process of purchasing ads to be displayed within the context of search engine results.
Search Engine Optimization (SEO) – The process by which a website is made more visible on a search engine (unpaid results) through the use of techniques such as keywords, improved content, link building, etc.