Facebook Updates in 2018 Part 2
There's always room for improvement, right? That's the approach Facebook took in 2018 when it comes to app content, ads, and data handling. Last month's article went over main updates in the first half of 2018, so now it is time to summarize the changes from the rest of 2018. Click here if you want to start at the very beginning of the year.
July 2018
Removing Bad Actors on Facebook
Facebook is making an active effort to remove fake accounts: several accounts were removed from Facebook for inauthentic activity.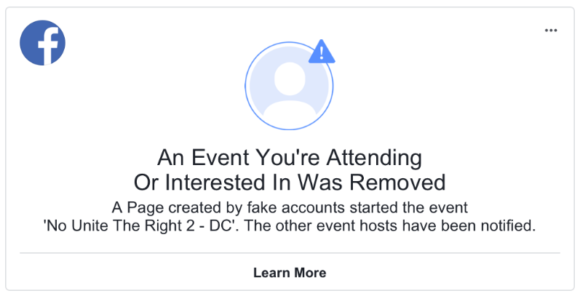 Update on Facebook App Review
Apps using the Facebook API are going through a more rigid review process to better protect users and build better user experiences.
August 2018
New Tools to Manage Your Time on Facebook and Instagram
Ever feel like you can't be without your phone or you're spending too much time on apps like Facebook and Instagram? Facebook added tools to manage the time you spend on these apps including an activity dashboard, a daily reminder and a new way to limit notifications.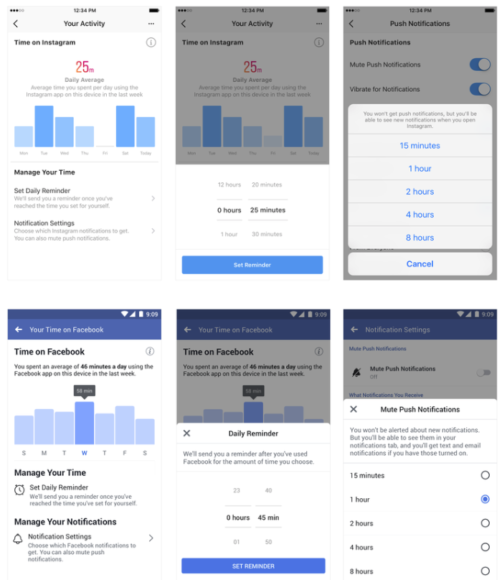 Challenge Your Friends With Video Chat AR Games in Messenger
With this feature, you can challenge your friends around the world to two games: see who can hold a serious face the longest with "Don't Smile" or see who can better navigate their spaceship with "Asteroids Attack".
Making Facebook Pages More Authentic and Transparent
In order to keep Pages as valid as possible, Facebook is adding another layer of authorization for those who manage Pages with large US audiences. This will help users verify that the Pages they are engaging with are legitimate and safe.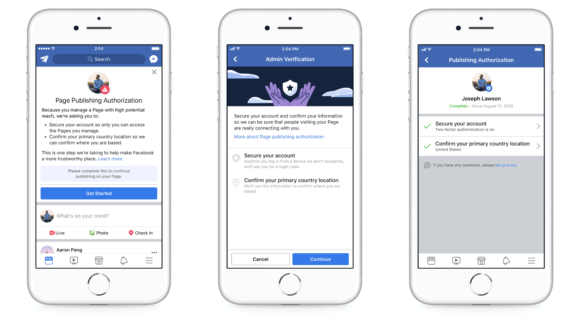 Introducing the Ad Archive API
Researchers and journalists now have easier access to archived and completed ads in the Ad Archive API. This is still in testing phase with a select group, but they plan on rolling a version of this out for everyone once they determine what data points will be shown.
September 2018
Expanding Fact-Checking to Photos and Videos
How does Facebook categorize false photos and videos? Based on several months of research and testing, misinformation in photos and videos usually falls into three categories: (1) Manipulated or Fabricated, (2) Out of Context, and (3) Text or Audio Claim. These are the kinds of false photos and videos that we see on Facebook.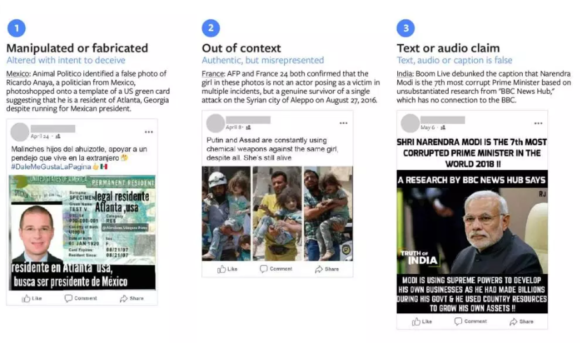 Facebook Security Update
The Facebook "View As" feature was exploited by attackers and has affected almost 50 million accounts by September 25th. Facebook investigated the vulnerability to determine if the accounts were misused and temporarily turned off this feature to conduct a thorough security review.
October 2018
Introducing new tools so people can better control unwanted, offensive or hurtful experiences on Facebook
Did you know that you can now report bullies or harassers via the menu above the post you are concerned about on Facebook? Once reported, Facebook will review it and determine if it violates their Community Standard policy. Facebook also introduced a new way for users to control how people interact with their post by giving them the ability to hide or delete multiple negative comments at once from the options menu of the post.
Facebook Login Update
Remember the security issue last September? Facebook did a reset of the access tokens of 90 million accounts. This meant users were asked to log back into Facebook or any of their apps that use Facebook login.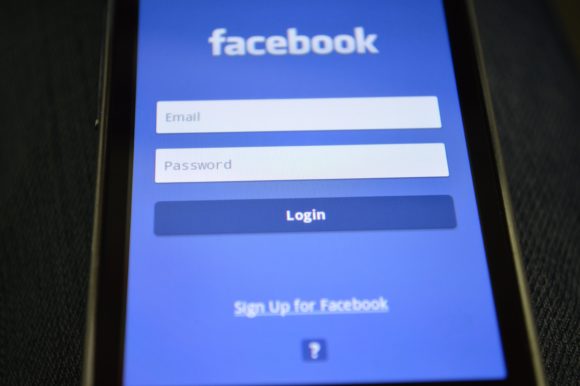 New AI Feature on Facebook Marketplace
The new added AI feature helps in price range suggestions and auto-categorization in Marketplace, making sellers life easier.
Another Security Issue Update
In connection with the security incident on Facebook last month, people can verify if their account was compromised by visiting Facebook's Help Center.
More Ways to Share and Connect With Music on Facebook
You can now put songs on your Facebook profile,  launch music on stories and sing along with Lip Sync Live feature.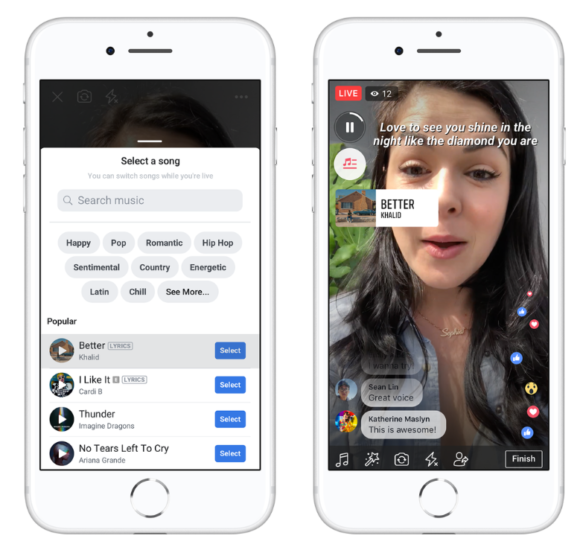 November 2018
Free Online Courses in Facebook
Facebook released Learn with Facebook, an e-learning platform that provides short courses like digital marketing. Currently, they have four featured lessons that you can start for free.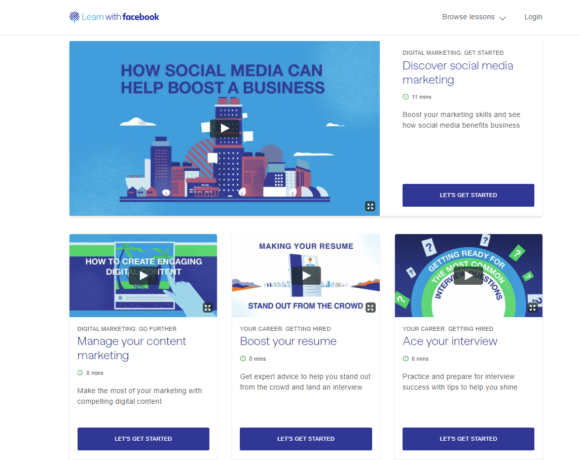 Update on Removing Inauthentic Behaviors
Facebook coordinates with the government, security community and other tech companies to help them find inauthentic behaviors.
Facebook is Expanding the Fundraising Tools
Since the charitable giving tool was introduced back in 2015, people have raised over $1 billion through Facebook Fundraisers and Donate Button. Facebook's nonprofit and personal fundraising tools are now available in 20 countries.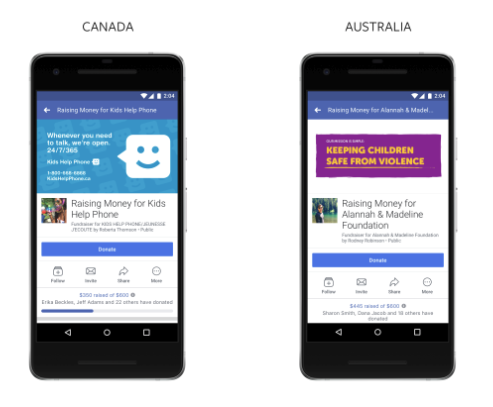 December 2018
More Ways to Commemorate Life Events on Facebook
Facebook redesigned the Life Events feature by providing users the tools to modify it like including animated photos and videos based on your preference. Facebook also compiled a personalized year in review video, see yours at facebook.com/memories.
What You Need to Know About Facebook's Partners
Facebook received questions whether they shared people's information to large tech companies. Facebook clarified that their integration partners had to get authorization from people. Users would have had to sign in with their Facebook account to use the integration offered by Apple, Amazon or another integration partner.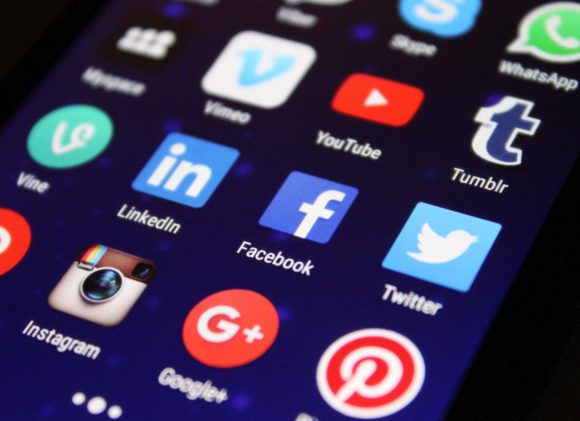 Curious how all these updates and changes might have affected your Facebook presence or advertising? Reach out to our marketing team to learn more about how to keep up with Facebook and other social platforms' changes. You can call us at 248-687-7888 or email us at inquiry@mediag.com.