Four Ways To Ditch Stock Photography
If you've ever had to pick a picture for your brand, you'll understand the desire to use one of the major stock photography websites. It is quick, simple, and non-offensive. But it is also dull. And this is a problem when we remember that 90% of what people remember comes from information transmitted visually, and of that info, 80% is images and only 20% is the copy you slaved over.
This means that if you choose dull stock images, the big take away for the user is that your online presence is dull.
But don't despair, there are many other alternatives, that can make your website pop.
Creative Commons Images
An image or video with a creative commons license means that you can use the image free of charge, but you will often need to give the artist credit. This can be as simple as writing a caption with the photographer's name and website like we did here.
These images tend to have a bit more personality than the more washed out, conservative images of the major stock photo websites.
Here is a great place to find Creative Commons images (and music and videos for that matter).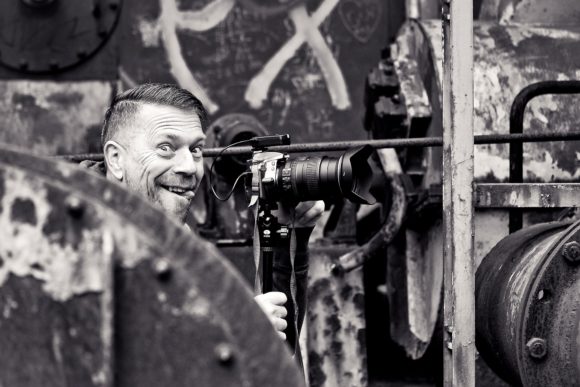 DIY
One option that is always available to you is to do it yourself. This may sound intimidating, but chances are you're already posting images on social media that you have snapped on your own.
The key to taking your own photos is to think about what the subject is of your site. If I am selling a fun, youthful lifestyle, I could use the picture below I took recently.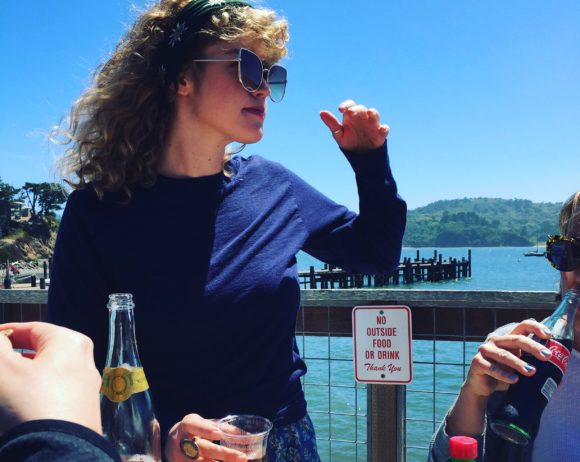 This was taken on my iPhone. I cropped it a little, but there is no filter and it wasn't a planned image. It's just a nice photo.
There are a lot of articles out there about how to take a good photo. It is good to understand the rule of thirds. This article is a great place to get the basics.
Infographics
Over the last few years, infographics have been growing in popularity, and there is a simple reason for this: They are better than a photograph at conveying messages and telling stories.
Piktochart is a wonderful site to create your own infographics. I made the one below in only five minutes. There are many other free sites to use like Canva, or you can hire a designer.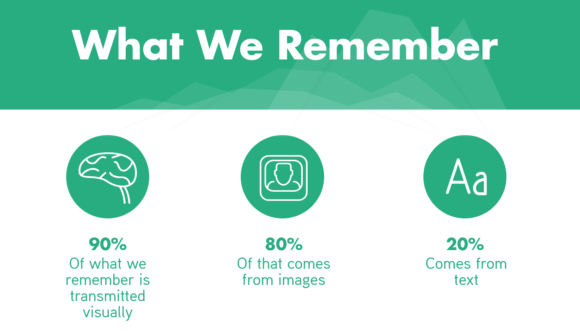 Hire an Illustrator
One option that is often overlooked is to hire an illustrator, but it shouldn't be. If what people are remembering is the visuals, it's important to invest in them. The title card for this blog was made by one of our professional designers and it is beautiful. It adds a sense of uniqueness and quality that is often missing from the internet, while helping to cement in your mind what the copy says.
There are many designers out there that want to do the work for you. Here at Media Genesis, our team welcomes the opportunity to design custom illustrations, infographics, and icons for our clients.
What's Missing
One thing that is missing from this list is videos. If a picture is worth a thousand words, then a video is worth a thousand pictures, and it deserves its own blog article. Next month we will be focusing on the benefits of adding videos to your website or blog.
Some Helpful Hints Before We Go:
It is important to add alt tags to every image that you add to your site. This will improve your SEO ranking which is something we all want.
Always optimize your images for the web. Adding pictures that are too big can take too long to load and pictures that are too small may not show up how you want them to.This free online tool will help.
If you need help refreshing your business' online image, give us a call at 248-687-7888 or find us on social: Facebook or Twitter. We'll set you up with our digital marketing team to set goals, determine audiences, and create branding identity strategies.