How Much is Too Much? – A Parent's Guide to the Internet
As time goes by, device, smart phone and computer use by children seems to increase – and the acceptable age for children seems to likewise decrease. While many adults are increasingly becoming aware of the challenges of technologies, how should we adjust these realizations for our children? This is even more challenging as these tools increasingly enter the classroom and become seemingly vital communication channels for kids with their peers.
Technology Isn't New
Let's take a step back – I grew up with technology. I started at age eight or so programming on a ZX-81 – which involves cassette tapes and following code samples from books. Fast forward to age 13 where the then budding Internet became all-consuming for me – and yet was unknown by 99% of the world. Even then it was a questionable place for a kid my age – the "Dark Web" was more or less the entry to the medium. Eventually it became my profession – and my love affair with the incredible power of the Internet and the Web hasn't slowed since. I'm indeed very lucky that my passion grew into a profession.
So, I was amused when my three-year-old figured out how to use a mouse and opened countless YouTube windows because her fingers could only right click "open in new window". The blast of 20 windows of "T'Choupi" videos playing as an orchestra became a familiar sound. And she had a natural aptitude for the technology, quickly figuring out how devices work, which filled my technologist chest with pride.
Is Screen Time Really That Bad for My Kids?
Which brings us to today. And today is what prompted me to write this blog post. It started with discovering that my eldest has started a "Finsta" – a fake Instagram account – used to be able to have a "public" and more hidden profile. Needless to say, this is deeply worrisome as a parent that their child is creating hidden channels in social media, many of which they're not even old enough to have according to the guidelines.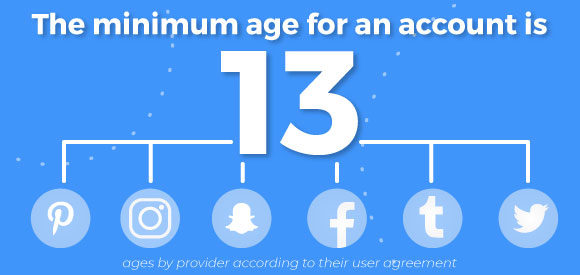 Somewhere along the way, I had started removing broad access to technology and instead focused on its use for specific purposes. After seeing pages and pages of threads of "WYD" and "I'm bored" photos with mousey ears or starry eyes, I knew that this wasn't the great enabling power of the technology that I am so passionate about. It's normal at that age, but hours and hours of this brings little value… and perhaps worse, affects kids in a negative way.
Throughout my research on this topic I came across many articles. Below are some pro's and con's of exposing your children to technology I found insightful.
Technology Pro's
Technological applications like video games can help children improve their basic attention, motor, and visual skills
Having access to a computer outside the classroom improves school-readiness and enhances academic achievement in younger and older children, studies showing a 7% higher probability of graduating High School
Technology Con's
The more time spent with devices results in less time exercising noting childhood obesity increases from 7% in 1980 to 18% in 2012
Movement, touch, human connection and exposure to nature are needed for a child's healthy development, when over stimulated the auditory systems are in overload resulting in problems in overall neurological development
Parenting in the Digital Age – AKA Being the "Screen Police"
The Finsta account became an opportunity to discuss guidelines and behavior about good Internet use (which you will find at the bottom of this article). But – within a few hours, I was reminded how much this technology is now finding its way into our lives in a much more comprehensive fashion.
My kids received Echo Dots for the holidays – these little devices powered by Alexa – Amazon's virtual agent – allow for music, talking with friends and much more. Considering the relative cost and the features of these devices – it's absolutely amazing that something that was science fiction a decade ago can now be bought inexpensively and installed in minutes.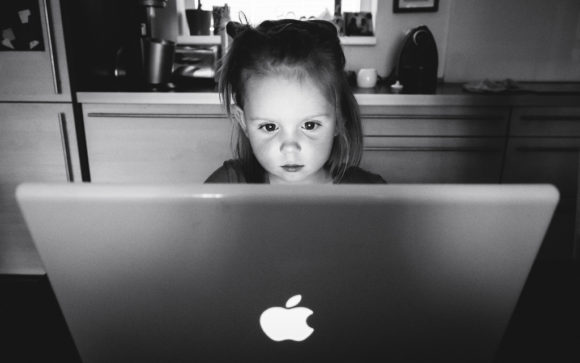 I have always had my concerns of any device that is listening at all times but have to admit that the kids having access to their music is a benefit. My surprise however was that at bedtime, instead of wanting to have me tell the usual bedtime science facts, my youngest – an eight-year-old – was instead having a spirited chat with an Amazon Alexa Prize Social Bot. The social bot is an artificial intelligence device that any user can engage by saying "Alexa let's chat" – although other cues can start them. The competition is simple – whoever can create a chat bot that can seamlessly chat for 20 minutes with a real human, wins. And this… is the scary part, this is no HAL 9000 – no – these social bots are increasingly "smart" – figuring out the language and likely age and context of the human.
This social bot began talking about movies and games, referencing what parts were cool and very much speaking at my eight-year-old's level with relevant content. Sounds harmless enough, right? Well, sure, and it is to improve Alexa's appeal to a broad audience. But throughout the process, as a marketer and technologist, I am seeing the information gathering – checking what my child knew as far as games and movies, asking for ratings, all of which is creating a smarter AI profile which can be used for an even better conversation and more gathering.
It's Not All Dark of Course
There are real values to smart engines – whether they are social bots, chat bots or elsewhere. Think of the collective millions of hours we spend in automated phone system hell when a smart agent could potentially address or resolve an issue faster and more cost effectively. But correspondingly – are we losing a bit of humanity in the process?
Lastly – it's important to remember that these technologies do have incredible potential to change our lives – and do so in a fashion we can't even fathom. Who knows what will happen in the next five years because of these tools!
In recap – I'm curious to hear your thoughts, techniques and challenges, I certainly don't have it all figured out and this world is ever-changing, reach out to us on Facebook, or stop by and see us at our office.
Helpful Guidelines for Parents
Kids should avoid using their last name online.
Know who your kids follow online and who follows them.
Educate your kids about the dangers of online predators, catfishing, and scamming.
Remind your kids that there is a whole world outside of their devices. Comparing themselves to others' online personas can lead to bad behaviors, depression, and unnecessary FOMO (Fear Of Missing Out).
Think twice before you post! Ingrain in your kids that anything that's posted on the Internet lives there forever. Even when you have "deleted" something, there is a screen shot taken by someone or a backup of it somewhere on the web.
Limit screen times. According to the American Academy of Pediatrics, children aged two to five years should have less than 1 hour per day of screen time. Ages six and up should have consistent time limits.
Know your children's passwords to everything.
Have media-free time. Designate a certain time each day to interact, tell stories, talk about your day, or play outside with your children.