My Year Interning at Media Genesis
About Me
Where I come from, it is uncommon to find an international internship program in my field. To be chosen to come to America and learn and develop my skills in Project Management was a great privilege and opportunity. At Media Genesis (MG), I had the best internship experience.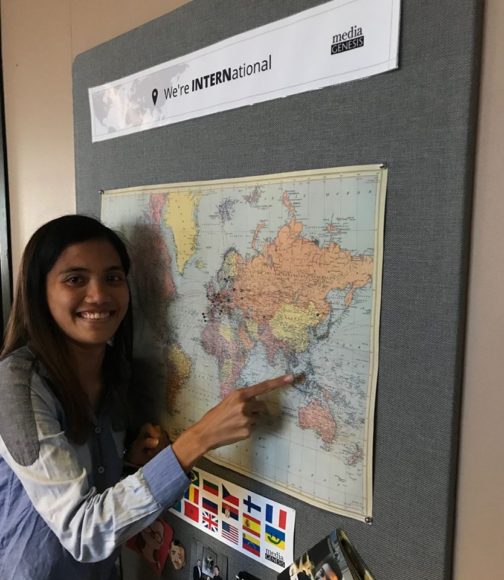 My name is Hanna and I am from Cebu City, Philippines. My role at Media Genesis was an international Technical Project Manager intern and I worked there for one year under the J1 Exchange Visitor Program. I graduated with my Bachelor of Science in Information Technology from the University of Cebu. On my graduation day, I received the first phase of the application for the internship at MG. I instantly began working on it that night.
Long story short, after one month and a series of interviews, I got the internship offer! It was one of the happiest moments of my life. It was my first time flying to the United States and, finally, I got to see and feel the snow (I was so excited).
What I Did
Every task and project that I was a part of at Media Genesis was challenging and fulfilling. I was new to many of the tools and processes used at MG, and sometimes we were working with tight deadlines, but that didn't intimidate me because I knew that I had all the support and resources I needed from my fellow team members.
Here is a summary of the things I learned and worked on while at Media Genesis:
Planning, scheduling and writing copy for Social Media
Writing standard Search Engine Optimization titles and description for websites
Implementing Google Analytics and assisting in search and display Google Ads campaign
Creating and compiling Client Dashboards and Technical Audit Reports
Content Management System content population, maintenance, and security updates
Benchmarking, Research, and Documentation
Website development tasks
In addition, one larger project that I was involved with was assisting and helping strategize and maintain a client contact database with a list of items that numbered more than 90,000. Creating a client dashboard template report is not a one-size-fits-all project. At MG, we constantly upgraded and updated reports to show what was working or not based on metrics. I also assisted with the integration of a new reporting tool and shared my knowledge about it with the rest of the MG team.
Over the course of one year, Media Genesis gave me an avenue of personal and professional growth. I always looked forward to going to the office every day. The team at MG are the best people that I have worked with. On a daily basis, it was humbling to see the bosses coming to work early and being very involved on multiple projects.
And, hey, another thing that I love about MG is the office full of amazing artwork and the themed conference rooms – I think it's very creative!
What I Will Take with Me
Media Genesis truly gave me the best internship experience. It felt like my second home. It was an incredible and one-of-a-kind journey for me.
Here are the things that I will take with me:
Hard and Soft Skills. I received very good training from the people I worked with at MG and I will continue applying what I learned in the industry and in my daily life.
Inside and outside the company, I met really kind, good people during my time in the program. I was able to see and appreciate the beauty of Michigan when I had the chance to visit some places with my friends.
Fun Times. I always looked forward to lunchtime because it was ping pong time! I really enjoyed the activities and events MG arranged every month, like the Cornhole Tournament, Halloween, Thanksgiving and Christmas celebrations.
When I tasted Chili for the first time at MG's Chili Cook Off, I promised myself I would cook it when I got back home so I could spread my love for Chili.
T-Rex Costume. Fun fact: I won the MG Halloween Costume competition. That day was filled with laughter and I wanted to bring those memories with me so I literally took the costume back to the Philippines.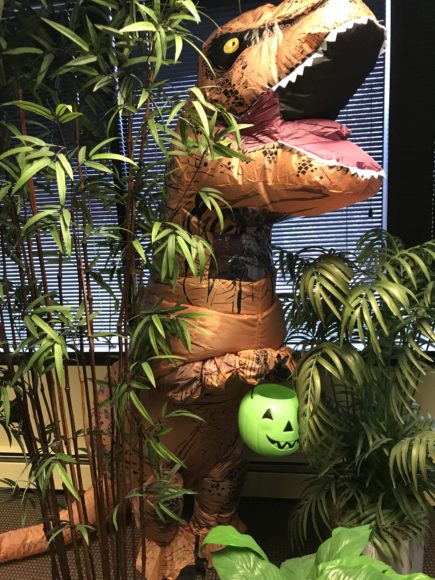 If somebody were to ask me where I would go back to in America, I would answer: Michigan. I can't wait to share my internship story and inspire others in my community.