The Pros and Cons of Facebook and LinkedIn Advertising Part 1 of 2
There is a scene in Rebel Without A Cause where James Dean is tormented about what to do. His father, played by Jim Backus, says, "…Nobody can make a snap decision. We've got to consider the pros and cons, make a list, get advice…" In the film, this is met with James Dean's teenage scorn, but it is sage wisdom when facing a tough decision. A decision like choosing to purchase advertising on LinkedIn or Facebook.
Over the next two blog posts, we will look at the pros and cons of these two platforms. We will start this month with looking at three of Facebook's strongest Pros and Cons.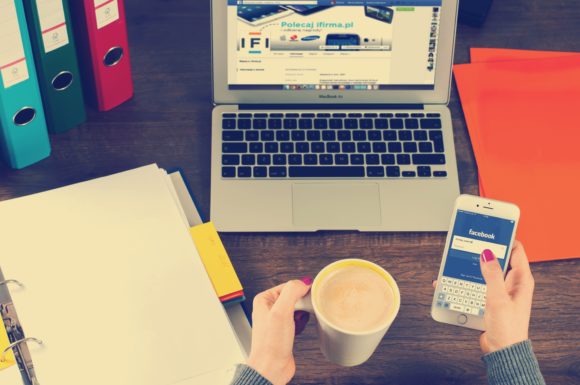 PROS:
Large user base with many daily users: Facebook has over 2.2 billion users, across multiple demographics. 1.15 billion of these users are daily users, checking the platform multiple times a day.
Low cost entry point: Advertising on Facebook doesn't need to break the bank. There are multiple options for types of advertisements, from boosting a post to creating original ads, and the average cost per click is $0.27.
Facebook Lookalike Audience: This feature helps you to create a source audience and Facebook then "finds people who are similar to them". This allows you to have your ads reach a highly targeted audience.
CONS:
Limited Copy Space: In a time when Twitter now allows 240 characters, the 90 character recommended limit on Facebook ads is downright draconian. There are more characters allowed when you boost a post, but other ad formats perform better. A related problem is if you add text to your image. Facebook has very strict guidelines about text content in a picture. A little is fine, but by a little, they mean less than 20%. The Facebook text overlay tool is a nice way to check where your image to text ratio is at.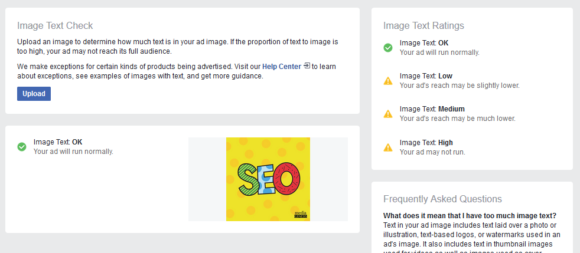 The Business Manager Can Be Confusing: Facebook Business Manager is the place where you create and manage your ads and campaigns. The interface is confusing, especially at first, and it is often unforgiving of errors. To make matters worse, it is a real challenge to get support to answer questions.
Conclusion:
So what does our pros and cons list tell us? Well our takeaway is that Facebook is a great place to advertise if your company or product has a broad appeal. Additionally, it is ideal for the tight advertising budget. However, it will take you some time to learn the Business Manager and it can be difficult to fit all you want to say into your ad.
If you're interested in utilizing digital marketing to boost your business, give us a call at 248-687-7888 or find us on social: Facebook or Twitter. We'll set you up with our in-house marketing team to work with you in crafting a custom marketing plan to meet your needs.