Top 10 Reasons Your Website Needs a Redesign
When was the last time your site was updated or redesigned? Gone are the days when you can create a static website and not touch the content for a decade. In order to stay ahead of the design, development, and functionality trends, websites should be redesigned every 3-5 years. Like all other things digital, trends and user expectations are constantly changing. Your website is the portal to your business, and first impressions matter, to both your customers and your competition.
Before we get into the reasons on why your website may need a redesign, a key question you should ask is "What do I want to get out of this website?" Defining your goals from the start is the first step before embarking on a website redesign. From that point, you can strategically target your market, track users' behavior and most importantly, develop a plan.
10.) BROKEN LINKS & 404 ERRORS
This isn't the sole reason for you to redesign your website, but it might be the first step into evaluating the content, design and brand. The first step should be understanding your company's online reputation. Since Google has a central role in your online reputation, the first step should always be addressing 404 errors and correcting broken content by replacing links that don't work anymore with updated functioning links. Search engines hate broken links and take note of how many 404 errors you have when ranking your website.
9.) ANALYTIC PERFORMANCE
When's the last time you took a look at your website's Google Analytics performance? Your analytics can tell you a lot about how your website is performing (or underperforming). Websites that have low conversion rates will benefit from an analytic audit. To do this you will want to log into your Google Analytics account and audit a user's movement; ask yourself, where are typical users navigating to? The most common reason for high bounce or exit rates is related to users not finding what they're looking for fast enough. The general rule of thumb is to have the user find the content they want within 2 – 3 pages.
Enhance your website with conversion tracking and analytic goals, then use these metrics to improve navigation, content, and footers.
8.) OUTSHINE YOUR COMPETITORS' WEBSITES
Creating a website around your brand is key. This includes content, images, logos and the overall voice and tone (language) of the site. Branding will go beyond the central website into external blogs, forums, articles and social media. Do you want potential customers or clients to view an outdated site? Becoming relevant and competitive generally requires a redesign. This allows for your branded image to succeed over competing websites.
To be an industry leader within your market, benchmark your competitor websites. See what they are doing (and not doing) on their website. What features, functions and resources can your website provide over your competitors?
7.) SEARCH VISIBILITY
Most outdated websites aren't optimized for current styles of metadata, headers, image tags, social media tags, or schema markup. A common concern is normally related to not ranking on Google. Search engines will initially review your Sitemap and Robots files; these files assist the crawl bots in determining what to crawl. From this point, crawl bots will look into the data you specified, such as meta descriptions. The combination of metadata, headers, and body content factors into keywords ranked. You should also focus on social media tags and schema markup as this will improve visibility through extended content beyond search engines.
6.) IMPROVE THE USER EXPERIENCE
How user-friendly is your website? A user should be able to find the information they are searching for within three clicks. If they can't, then it might be time to examine your site structure and the paths needed to get to important information. Good navigation and organization will only make the user experience more enjoyable and increase the chances of them staying on your site and returning in the future.
5.) OUTDATED CODE
Outdated websites usually are abundant in script libraries, images, and styling, which can slow load times. Sites that use non-optimized, non-compressed scripts will hinder performance. This, in turn, encourages users to bounce to a competitor's website. Users don't want to wait around for your fancy image or sliding banner to load. Modern practices are more focused on optimization, compression, and minification of scripts.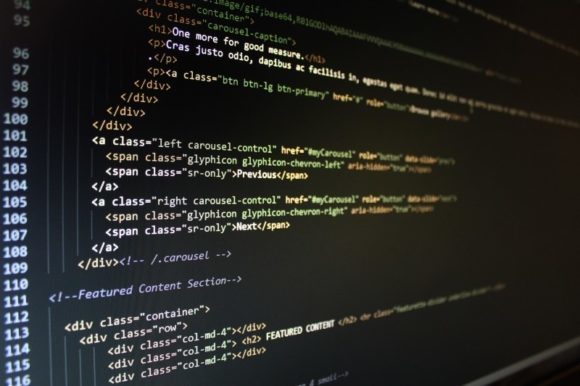 4.) WEBSITE SECURITY
This is a topic that is gaining more and more attention in the news these days. It is overall best practice to keep your website's code, server, Operating System, and patches updated on a regular basis.
Some recent statistics about websites that use WordPress CMS (Content Management System) show that 83% of these sites are compromised because of outdated plugins and core versions. In April and May of 2018, Drupal, a popular free and open source CMS, announced two critical security updates that needed to be implemented immediately to guard sites against malicious hackers.
Lastly, Google has made a hard push for all websites to have an SSL (Secure Sockets Layer) Certificate installed. Google even went as far to say that websites without an SSL Certificate will be ranked lower in search results than sites with an SSL Certificate installed.
3.) IMPROVE THE SITE STRUCTURE
You may not think so, but the way your site is structured can affect how optimized your site is, your maintenance costs, and limitations with functionality. For instance, using Divs instead of tables is considered best practice for how sites are coded and structured. Divs are HTML tags used to create containers around blocks of content such as images or body text. Additionally, Divs reduce the file sizes within your website, which improves SEO and load times. On the other hand, coding a website with tables creates a lot of additional markup, making it not only more time consuming to make edits, but harder for search engines to decipher between code and content. Tables also reduce a website's flexibility in accepting different media and design elements, and they often limit a website's functionality. So if your site is built in tables, rather than using Divs, then it might just be time for a new site.
2.) OUTDATED CONTENT
Having news on your site that was last updated a year ago, or an outdated copyright date does not give users the greatest first impression of your company. A user may then think the rest of the information on your site is old and irrelevant to them as well. You should give users a reason to come back by keeping your site current & up-to-date. When redesigning your site, think about having it built with a content management system (CMS) which is a tool that can allow you to edit content and images on your site without a strong knowledge of HTML or other programming languages.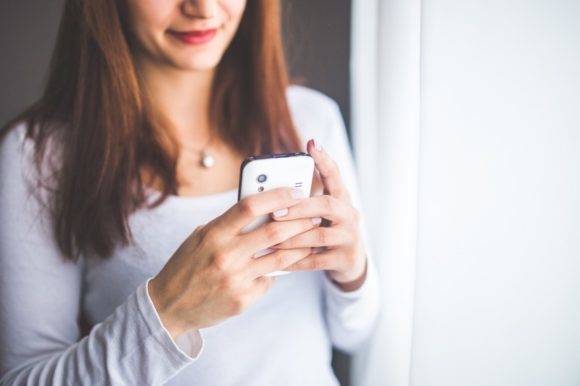 1.) MOBILE FRIENDLY
When's the last time you looked at your website on a variety of mobile and tablet devices? With new phone releases comes new screen sizes. Sometimes this results in your website looking and functioning poorly on these new devices.
If your website is not optimized for mobile users, your search engine ranking will likely be affected. Modern websites are becoming responsive and friendly for all users. The key is to have your website interact and function similarly from device to device. This will in turn improve user behavior and search engine optimization (SEO).
The first step towards becoming mobile friendly is font sizes. Everything from social feeds to images should be readable on mobile devices. The content needs to be clear and concise for users to easily access desired information. They don't want to read a book, they want quick, useful information.
All images should be optimized to improve mobile performance. Other elements, such as video and animation should be used sparingly on mobile as this hinders load time, thus decreasing usability and experience for mobile users.
If you need information on premium hosting, website maintenance or think your website is in need of a redesign, reach out to us at inquiry@mediag.com, we have over 22 years experience in all things web.