Long Term Followers: 6 Tips to Help You Attract and Retain Users on Social Media
January 11th, 2017
|
Social media platforms like Facebook and Twitter are fundamentally changing the way business work and interact with customers. It's difficult to imagine a business nowadays without some kind of social media presence. The key to success on these platforms is, without a doubt, having an active and engaged following.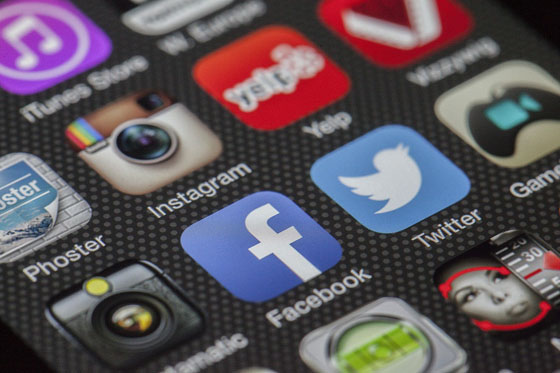 Engaged users are great assets as they typically become customers and will spread the word about your brand and its laurels. While there is no doubt that tracking down the right followers and attracting them to your page through quality posts and content takes a considerable amount of time and effort, the payoff is significant. However, retaining the attention of your followers is just as, if not more, important. The following innovative and proven tips can help any business attract and retain users:
1. Create personalized and genuine interactions
A simple way to retain your customers and engage your users is to make them feel connected and valued. While communication on the web is fundamentally different than physical interaction, your users will respond more positively when you treat them like real humans.To build your customer loyalty, use natural language and try to convey that you really care about their experiences and motives. Reply to all the questions or comments on your page and tailor your message to their concern. Use the customer's real name and don't just copy and paste a generic reply to all of your users. They will notice generic responses and they will not continue to interact with your brand. Furthermore, make sure to respond in a timely manner. A missed message could mean a lost customer.
2. Engage and re-engage
Follow and interact with current and former customers on your social networks. Social media algorithms are becoming increasingly biased towards actual interactions. Even if a user likes your page, it doesn't necessarily mean that they're going to be exposed to your posts with frequency. Make sure that your interactions remain positive and professional, while avoiding controversy.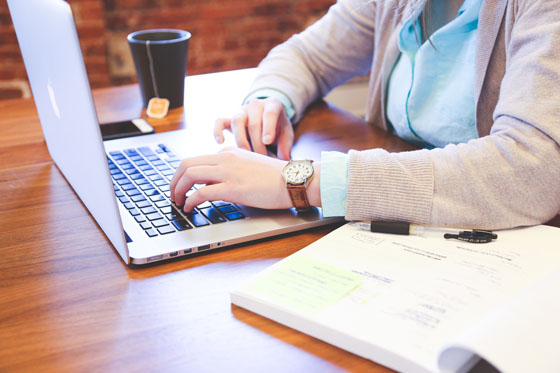 3. Feedback should always be appreciated
According to Vendasta, 92% of consumers read online reviews, and the majority make their purchasing decisions based on what they read. Don't be afraid to ask your current customers and users for feedback! People are often busy and may forget to go back and write a review even if they liked the work you did for them. So don't hesitate to ask them to check you out on Yelp or even on your Facebook page.Be open to all kinds of feedback. While it's great when you read about the positive experiences people had with your company, the negative experiences may prove more valuable as they'll help you improve and grow. Also, if you do receive negative comments, reply to them and try to address the concerns of the users. Sometimes just the acknowledgment will change a bad experience into a good one.
4. Share the success
Think of your customers as your partners in business and take every opportunity to share in their successes. If you have a client that won an award or received recognition for something, reach out to them and congratulate them. Building a relationship on social media will help them connect with your brand on a more personal level.
5. Avoid radical changes
While your strategies should improve and evolve over time, you should avoid making any radical changes to your approach unless you're looking to go through a major rebranding effort. Shifting your tone or posting schedule from one day to the next could stun and alienate your users as they've come to expect certain types of posts from you. If you are going to go through a rebranding effort, make sure to announce that changes will be happening well ahead of time to introduce the idea to your users.
6. Optimize for your platform
Most importantly, you should make sure that the content on your site is optimized for a mobile experience. Most users on social media are surfing through their smartphones and if your site is not mobile friendly, you will be hard pressed to retain many followers. In fact, nearly 80% of social media traffic is mobile. Another tip is to optimize your posts for the social platform you're using. Make sure that the copy is specialized for the network. For example, your post and tone on LinkedIn might be more professional and rigid than your tone on Twitter where you will need to remain within the character count and could use hashtags. Also, you should make sure that any images you post on the social network are the best sizes and dimensions for that platform. These little details can set you apart from the competition on social media and keep your followers interested.
Other Strategies
Different businesses could use different strategies on their social sites, such as:
1. Offers
Discounts or giveaways are a great way to attract people to your social media profile and your business. Of course, this strategy does come with its drawbacks such as how to retain a customer after they redeem an offer. There are different tactics to keep a user interested including offering discounts for extended time periods, regularly scheduling "surprise" deals, and offering unique giveaways. Another way to incentivize users to engage with your brand is to give them special offers because they follow or like you on a certain network. These types of exclusive deals will keep fans returning for more and build your community.
2. Content marketing
Content marketing strategies are excellent vehicles to help acquire and retain customers. This involves creating a series of content articles that fit a certain theme or carry a message from one piece to the next. Gradually releasing these pieces on a consistent basis can help keep users interested and coming back for more.
In the end, good business is good business. There is no magic trick to attaining and retaining customers on social media. The key is to focus on your user interactions with positivity and integrity so that your customers feel valued.
If you need help developing a robust social media marketing strategy or would like some consulting on content marketing and brand development in the digital age, give us a call at 248.687.7888 or email us at inquiry@mediaG.com.