Find MI Care: Website & Mobile App Design & Development
Founded in 1944, the Greater Detroit Area Health Council (GDAHC) was established with the primary goal of improving the management of community health resources.
In 2013, GDAHC approached Media Genesis to consult on a tool to allow patients to search for a doctor or other health care services in their area. We worked with the client to create branding, identify target audience focus, and finally work through the design and creation of both a website and mobile application.
The Find MI Care system was designed to allow residents to search for free and low-cost health care providers in Michigan. It addresses the growing strain on emergency departments and provides the ability to find unknown health care resources.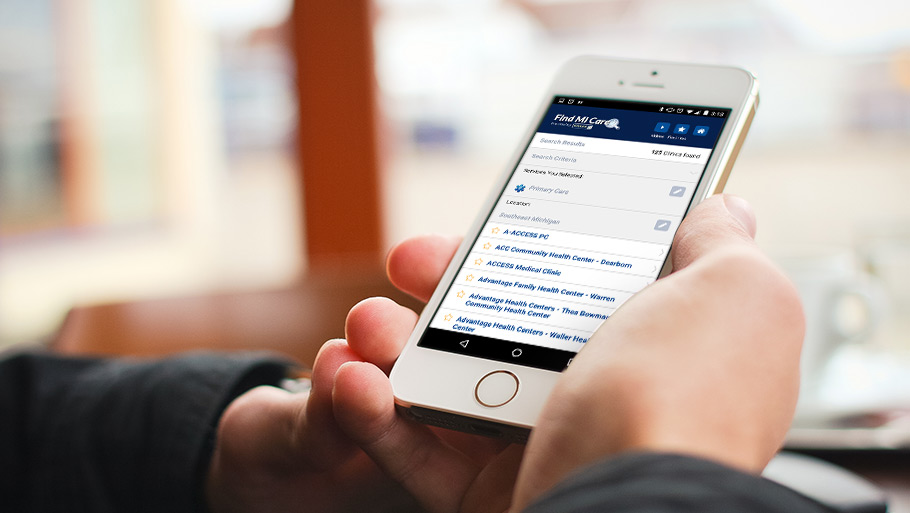 Patients can search for clinics by region or by distance from an entered address. Searches can also be narrowed by general health care category or a particular health care service. The system launched with 30+ clinics and has since grown to over 300 clinics in 8 regions.
Media Genesis also created an accompanying mobile app that can be downloaded for free on both Google Play and the Apple App Store.
The site was featured on Fox 2 News, dbusiness,and Crain's Detroit.