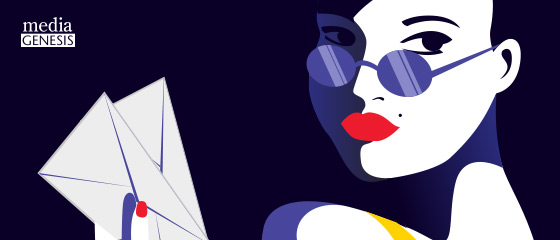 Why Does My Business Need a Newsletter?
February 6th, 2018
|
How To Write an E-Newsletter: 101
"Newsletters are old school." "No one clicks on those anyways." "What's the point of a newsletter?" These may seem like legitimate concerns when thinking about creating an e-newsletter, but there are actually several advantages to writing a newsletter for your organization. Email readers are the largest audience on the planet: 3.7 billion people have email accounts (out of 7.5 billion people on Earth). That's half the planet within your digital reach!
Some of the positives of e-newsletters that are often overlooked are the benefits it can have on your website ranking, SEO, and traffic to your website. With an e-newsletter you can direct your readers to the website to learn more about one of your projects or a certain product or promotion.
So how do you produce an e-newsletter that will actually improve your SEO, website traffic, or brand reputation?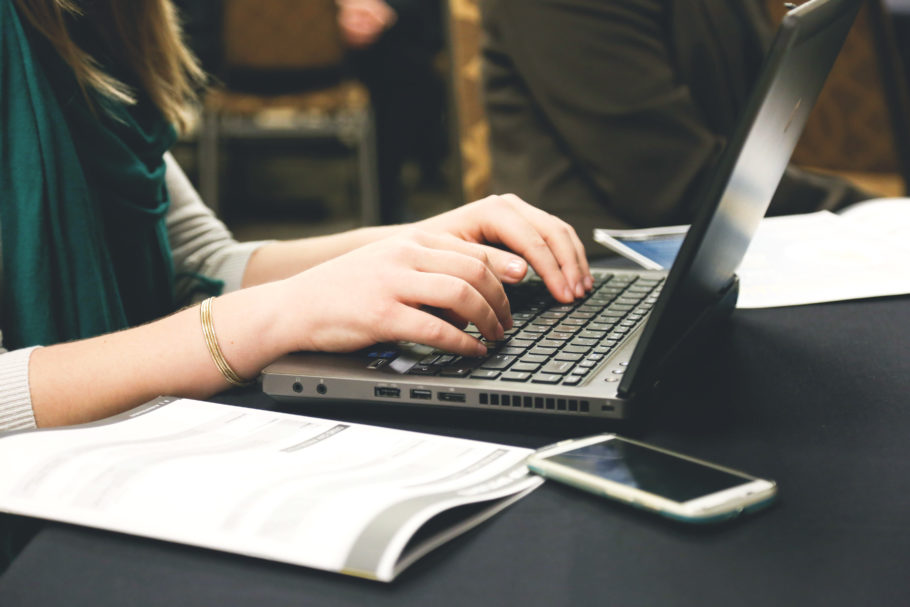 Tip 1: Expert Content
Write what you know! Your business is an expert in your industry, so share what expertise you can. Trying to write about topics that aren't relevant to your organization can not only open you up to making mistakes about the topic, but can hurt your SEO. Irrelevant content confuses Google and other search engines and makes it harder for users to find your website. For example, we're a website developer and digital agency, so our Media Genesis newsletter consists of topics that we're experts on: web design, mobile apps, and digital marketing, etc.
Tip 2: Interesting Content
Depending on who makes up your audience, your readers may not care about changes in personnel or the new software you're using. However, they may be interested in learning how adding a brand new department dedicated to online customer service can help their overall experience or your review of the new software. Consider the information you want to share with your readers. How can you present that material in an interesting way that answers the question for readers: What's in it for me?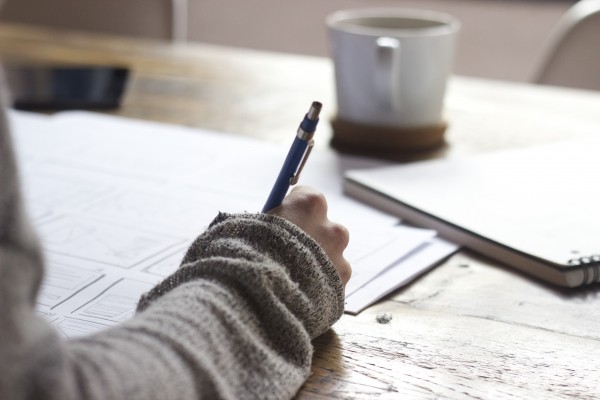 Tip 3: Call-To-Action
Usually, our Media Genesis newsletters relate back to our services. By writing on topics that we are experts, it's easy to add a simple, but clear call-to-action at the end of the article. After giving all of that valuable information to your readers, make it simple for them to take the next step: action. Include your contact information, forms, social media, email, or any other way they can reach out to you.
Tip 4: Brand Point of View
How do you want readers to imagine your brand while they're reading your content… funny? …serious? …factual? …witty? …technical? Create a brand voice and tone – and stick to it. Readers will know what to expect before they even open one of your newsletters. This can definitely be a challenge, especially if you have more than one contributor to the newsletter.
Bonus Tip: Create a Blog Within Your Website
Save your content on your website by creating a blog/newsletter section within your website. This will help users of your site by giving them direct access to new content and will allow them to find other relevant content within your site. In addition, this will help improve your website's ranking and SEO, search engines like Google love websites with quality content that relates to your line of work. This will in turn help your organization to rank higher in search results (everyone wants to be listed on first page results!) and appear in more search results but most importantly appear in the right search results, targeting your customers.
Bonus Tip: Promote! Promote! Promote!
I'll say it again, promote! Encourage people to sign up for your newsletter and direct traffic to your website by posting about it on social media or other digital channels.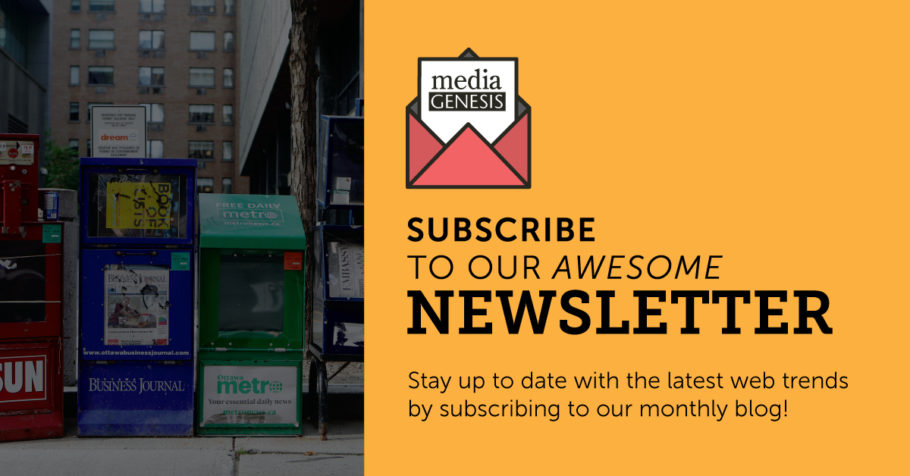 Do you want to add a blog to your existing website, or do you need help creating a newsletter strategy for your business? We can help with it all, Media Genesis is a full service digital media agency, give us a call at 248-687-7888 or or email us at inquiry@mediag.com to learn more.